The other day I stumbled upon some images of a venue. They made my heart skip, because they had a cool factor vibe. The kind of cool where you are thinking of jazz music playing in the background! It is actually a Heritage listed boutique hotel that goes by the name Hotel Harry, located in the artistic heart of Sydney, Surry Hills. I know, Australia is long way away. Still its Cuban inspired interiors are well worth checking out.
Hotel Harry is styled after Federation architecture. This style prevailed in Australia from around 1890 to 1915. It has undergone some renovation works that restored its former glory and was given a Cuban inspired flair too. The interior bars and lounge certainly got my attention and captivated my imagination. I love their authentic look.
Studio gram, the architects behind this project, wanted to show off the building's story. They did a really good job at it if I may say so, using saturated paint colors, dark stained woods for the furnishings, brass fittings and accent ceilings.
The details seen in these Cuban inspired interiors feel like a nod to the Old World style. Every design element and decor piece has been placed with intent, like the Spanish signs, the Capiz shell pendant lights or the vintage looking imagery at the Parlor room. Personally, I'm tempted to steal some of these design ideas.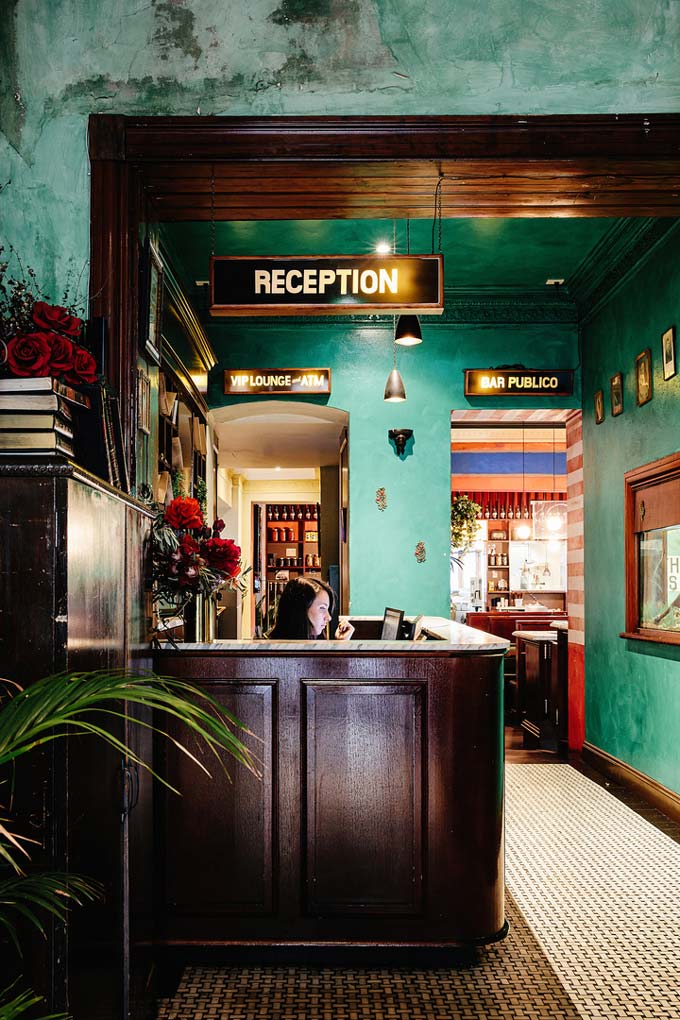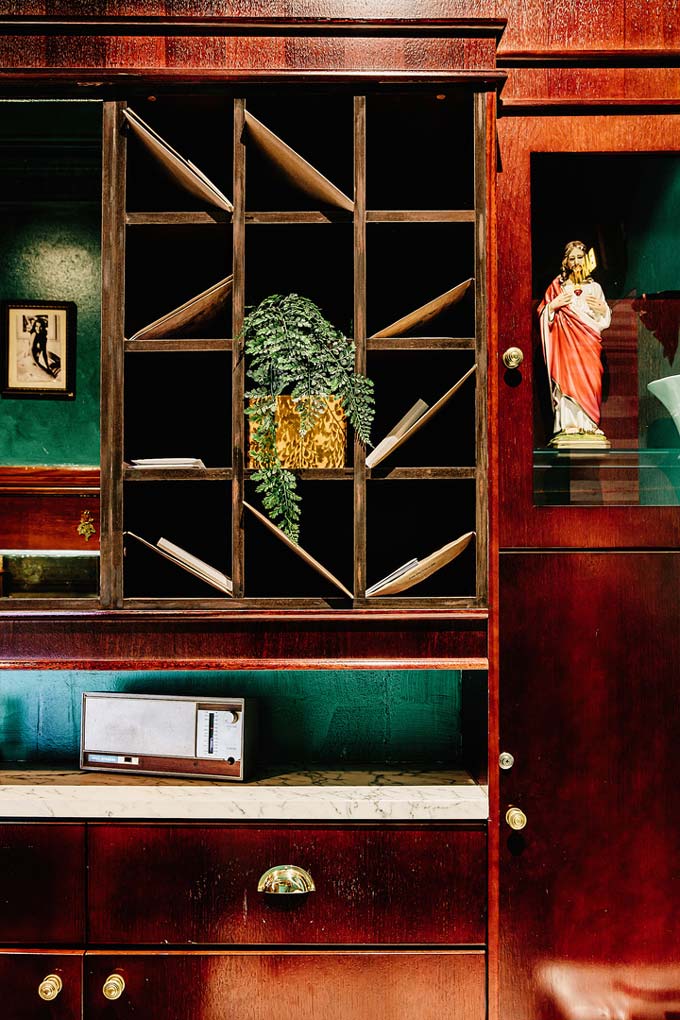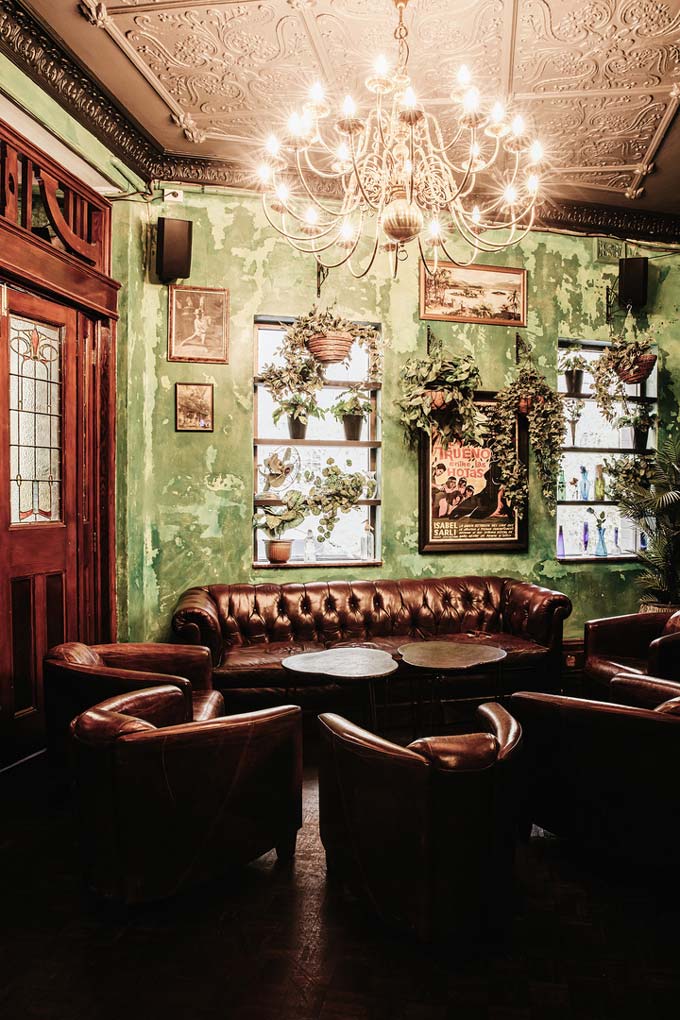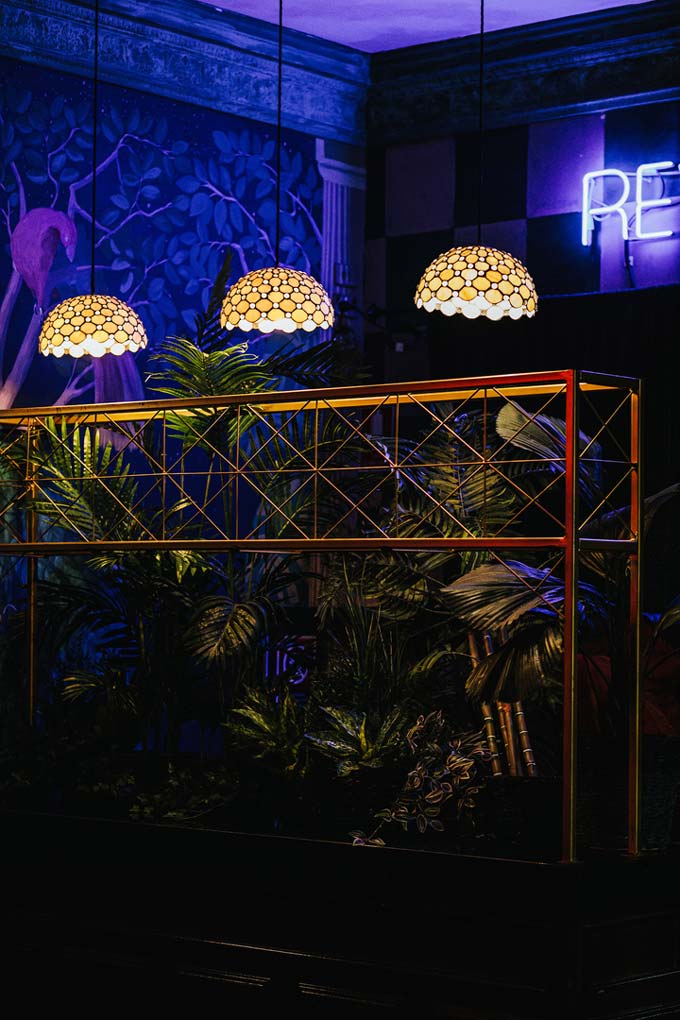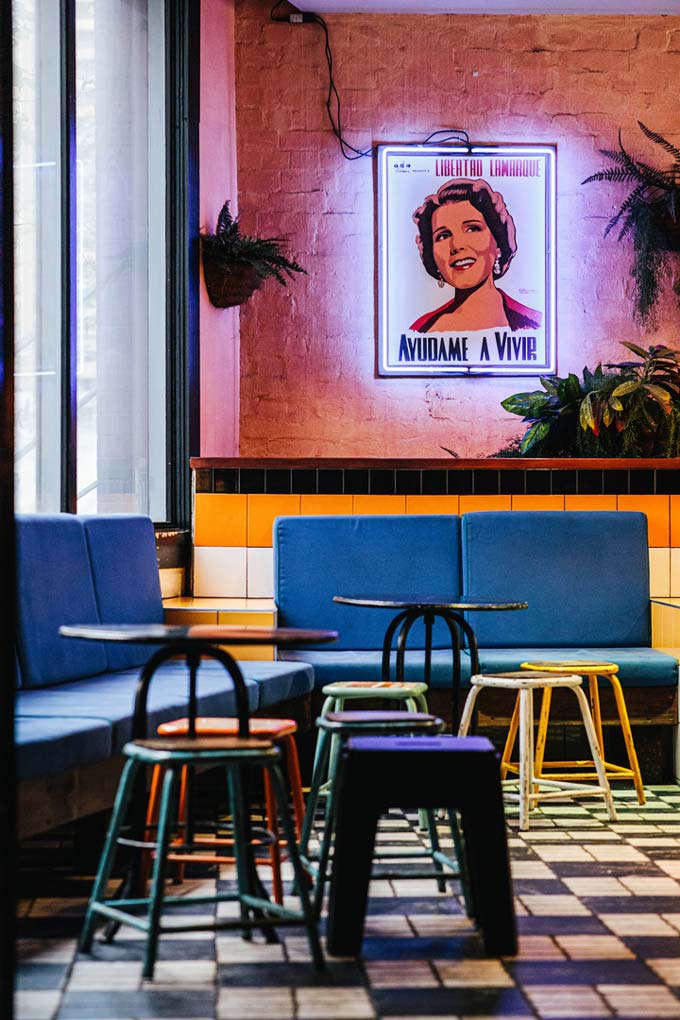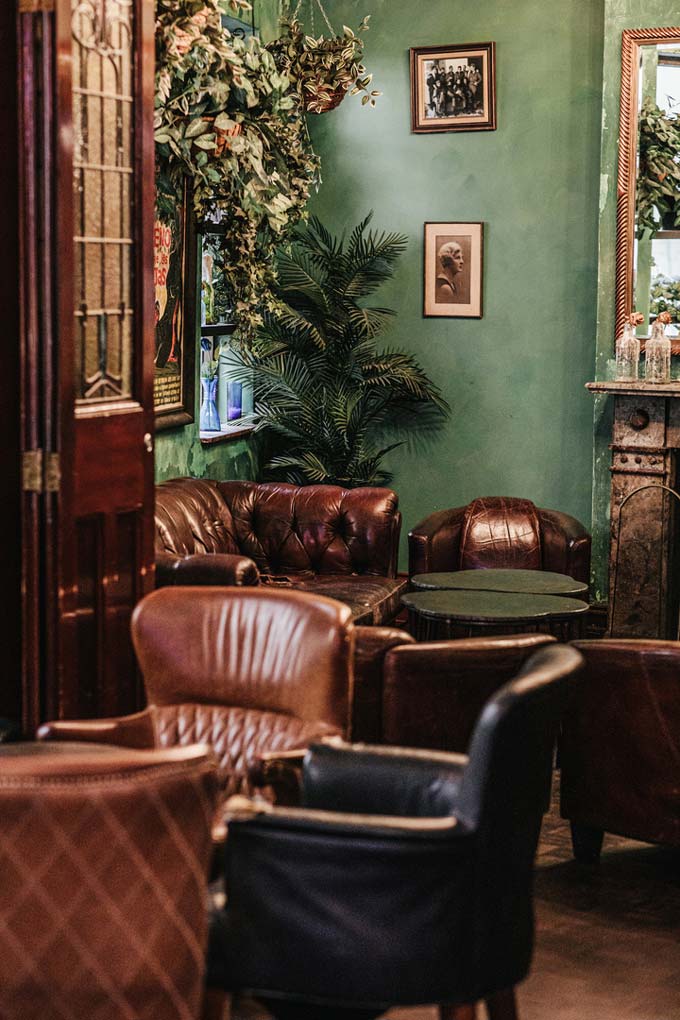 Now, levels two and three of Hotel Harry have 22 rooms. Obviously, they are designed to meet today's needs for comfort, but with a more contemporary aesthetic using again saturated colors and jewel hues. So in a way, the mood from the Cuban inspired bars lingers on to the top floors. The result in overall is cohesive and very pleasing to the eye to say the least.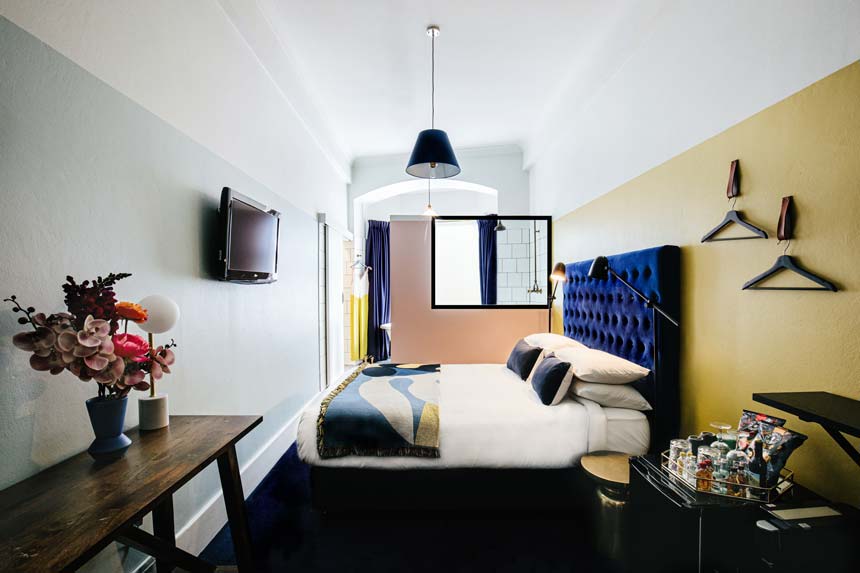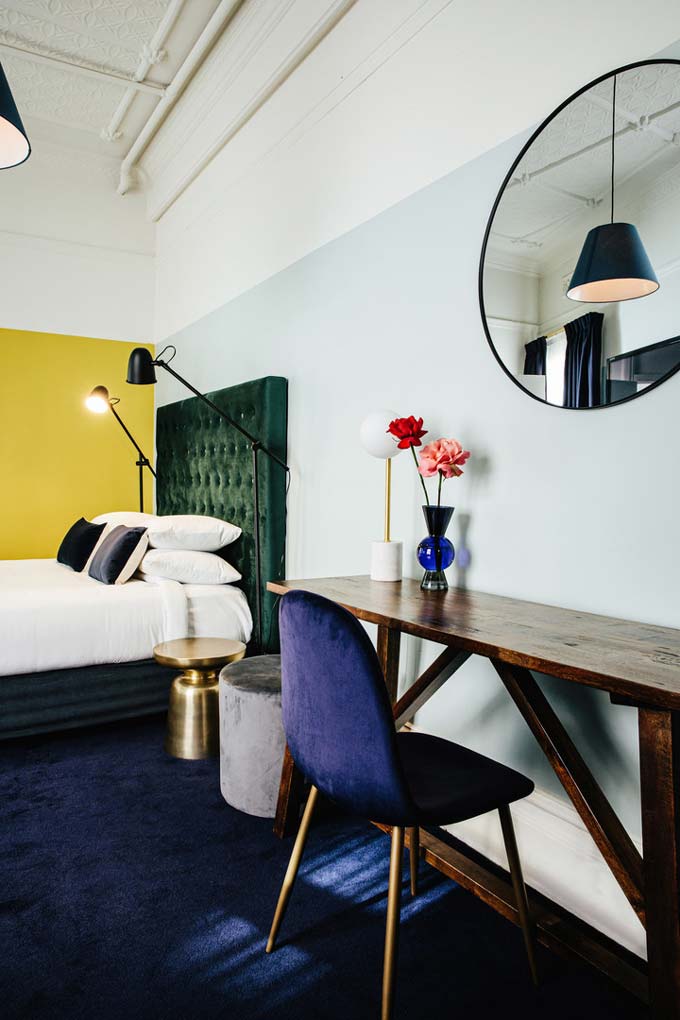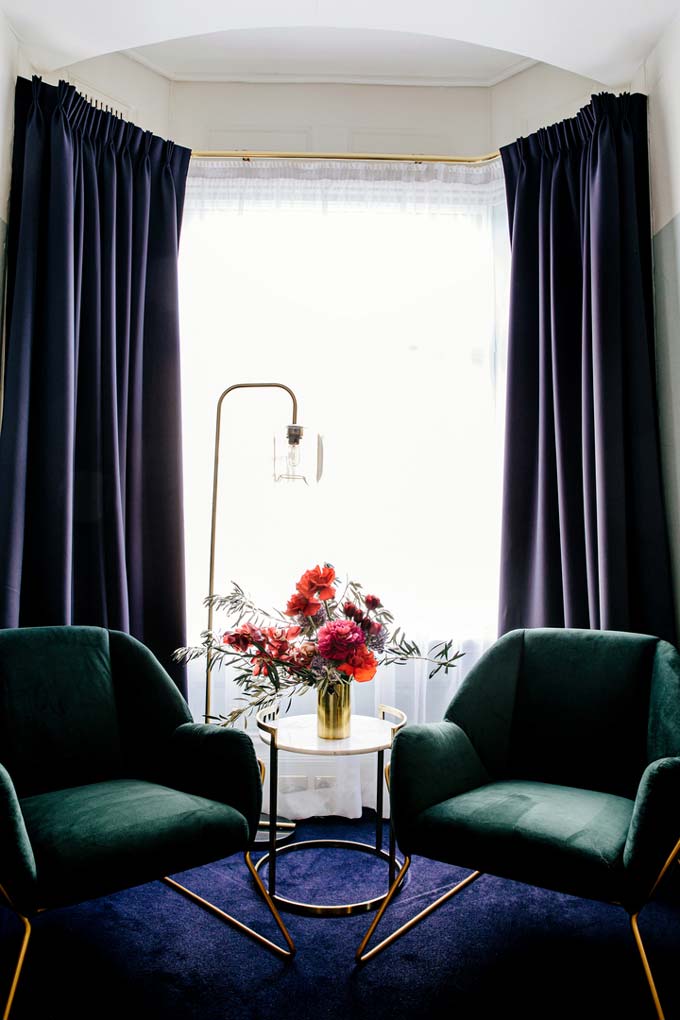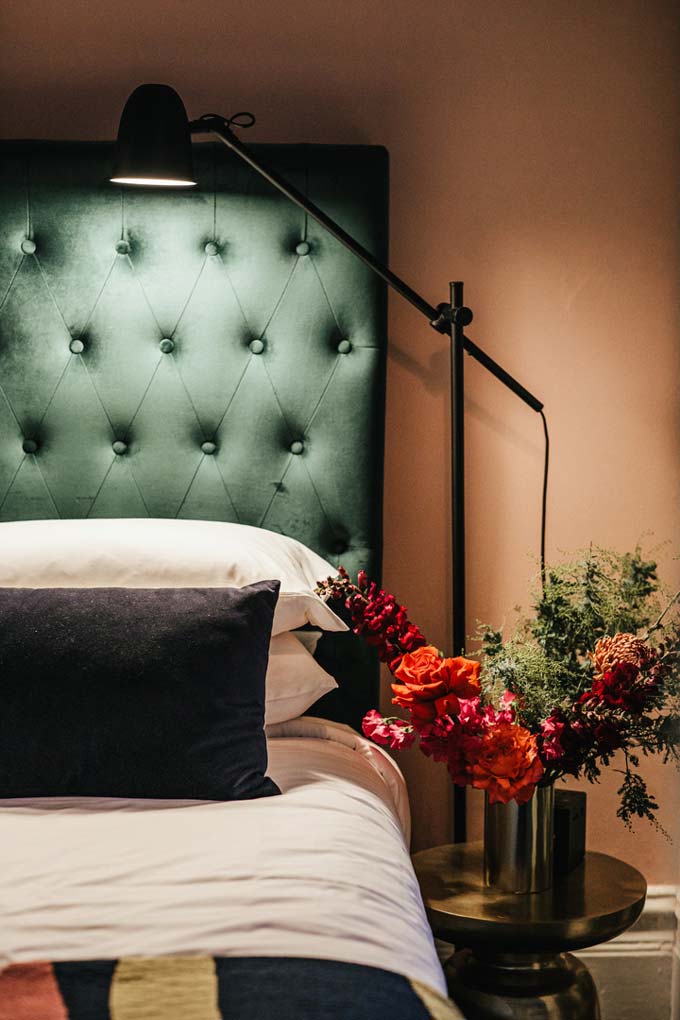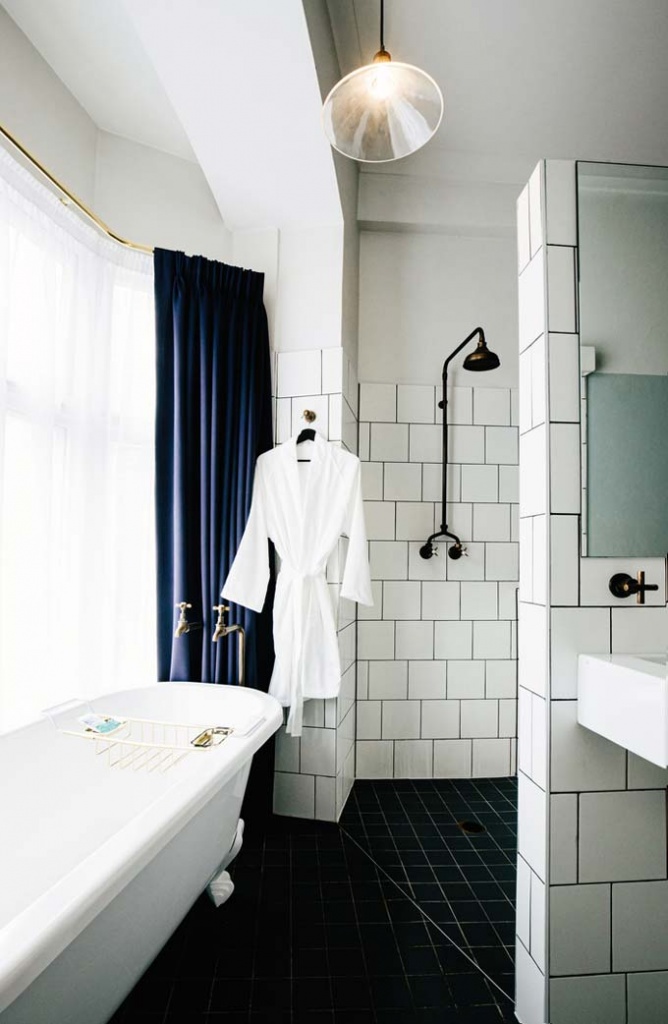 I find this project of great interest. It is the kind of project that helps one broaden their comfort zones. Therefore, I urge you to read on a brief interview of the architects involved in it. You may also want to read about moody interiors – a design trend that is still prevalent on as more people are introducing colors into their lives and interiors.
I wish you a happy weekend,