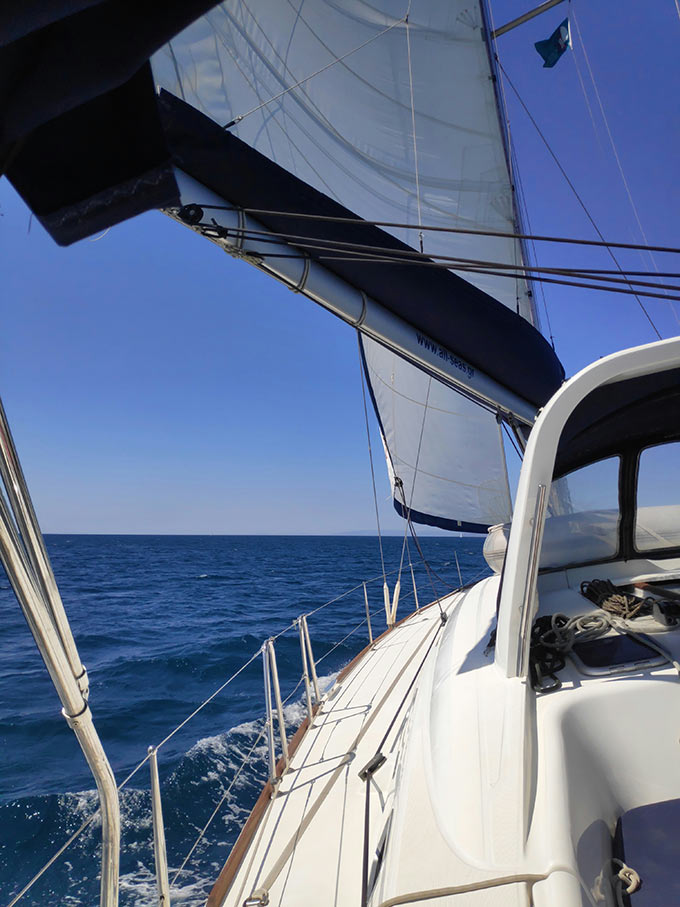 A Weekend Sailing at the Greek Islands
Some years back, George and I (way before we got married) along with two other couples went sailing for a weekend with a rented Bavaria 38ft cruiser. That was ONE amazing and unforgettable experience. George and one of two other guys had experience in sailing, so they were our skippers. The rest of us were clueless. I had no idea what to expect, but I was ready for the challenge.
We all met at the port of Lavrio. We were supposed to pack light. Having a pair of flat shoes with rubber soles like Ked's was a must to get on board. Well, we all did so except one of the girls whose definition of light was a considerable size suitcase and since she didn't have Keds, she brought platform shoes! LOL! Oh yes, she had to get on board barefoot and stay barefoot for the whole trip. Unfortunately, no one had a spare pair of shoes to lend her :(. The trouble with big suitcases is that you can't really fit them anywhere in a small rented sailboat! (That was lesson no. 1)! The cabins, especially the two rear ones are pretty narrow, with just a couple of shelves to place your stuff…so packing light is essential. (Read on: Packing for a Sailing Trip to the Greek Islands).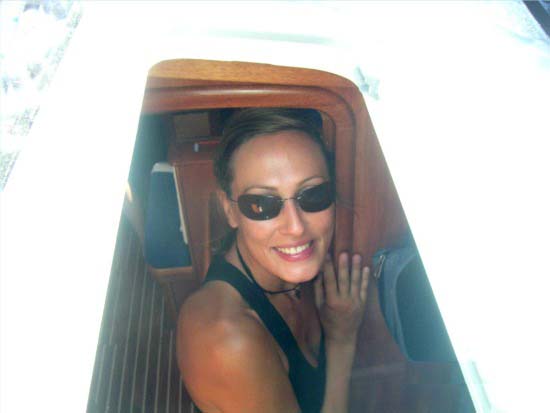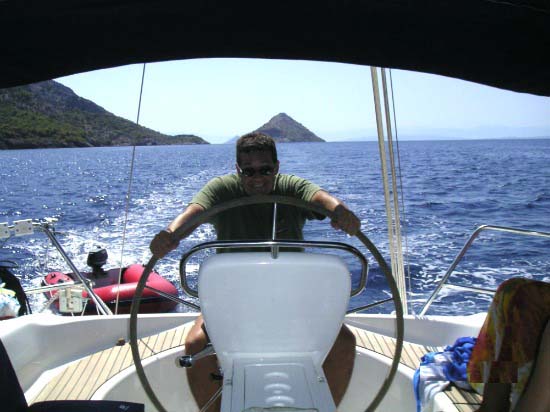 Kea
First we sailed off to Kea, or Tzia, a small island that belongs to the Cycladic complex. We made it there in a few hours thanks to the small 4Hp engine! (That was lesson no. 2; sailboats actually have an engine). There was no wind, so we sailed at a great speed of 4knots/hr. Believe me that's NOT fast! The sea was as flat as it could get. But once we got to the isle, we found ourselves a nice cove and had a great swim. Swimming by the way, is the best way to stretch after sitting for a few hours in one tiny spot and helps to get rid of any nausea. We then sailed to a tiny port and docked for the night. So far, so good.
Next morning, really early, it was time to sail away. The wind was beginning to pick up and so we sailed off right after we had breakfast. I made a huge mistake and had an omelette along with a few other things. (Lesson no 3 – eat plenty but in small quantities. It's actually best to eat salty stuff along with lots of bread to minimize your stomach's fluids and for a good reason, but I'll spare you the details).
The plan was to go to to Spetses. That was a good 16+ hour sail trip with an intermediate stop on a rock island in the middle of nowhere. We made it to Spetses around 2.00am. We were all pretty worn out by the time we arrived to Spetses, but it was an unforgettable sail under the full moonlight. WOW!
Spetses
Spetses is a beautiful isle of the Argosaronic Gulf where no cars except taxis are allowed on land. It's a great getaway destination for Athenians and not a very well known island destination for foreigners, mainly because destinations like Crete, Mykonos and Santorini take all the glory. The wonderful thing about this isle is that it has a seaside town where you can walk along its promenade or ride one of the many horse carriages! It's incredibly romantic and with its authentic charm it is just fascinating.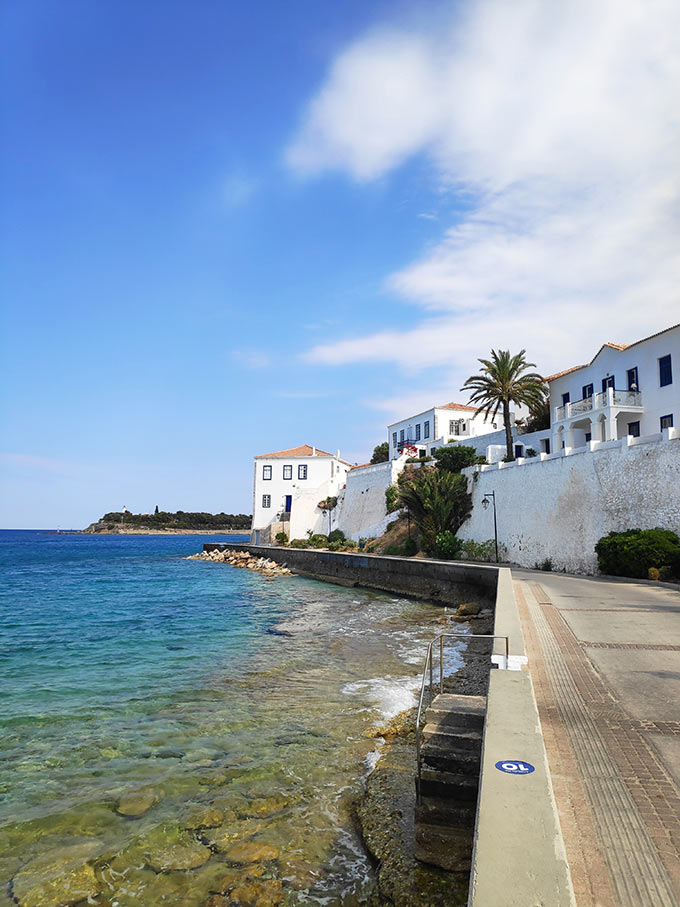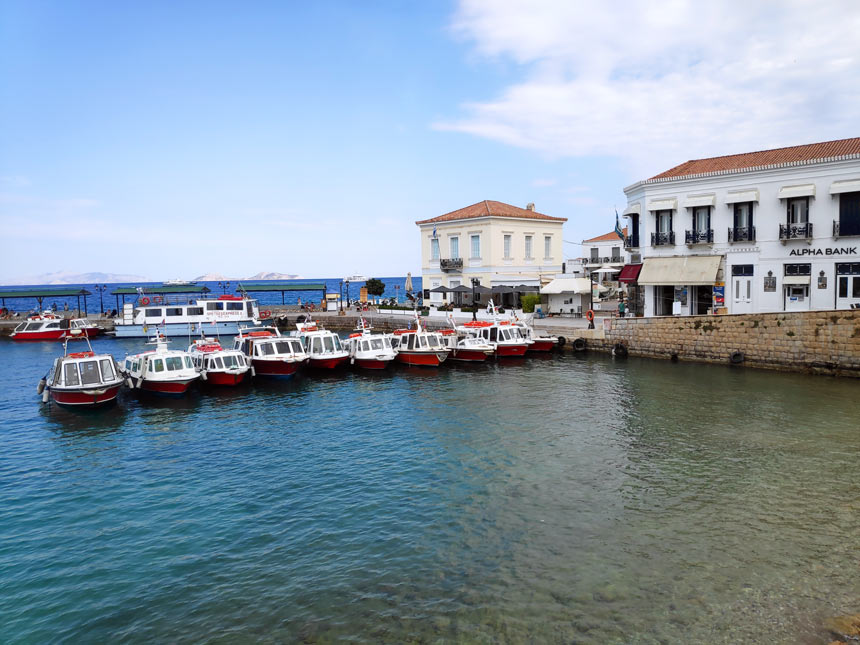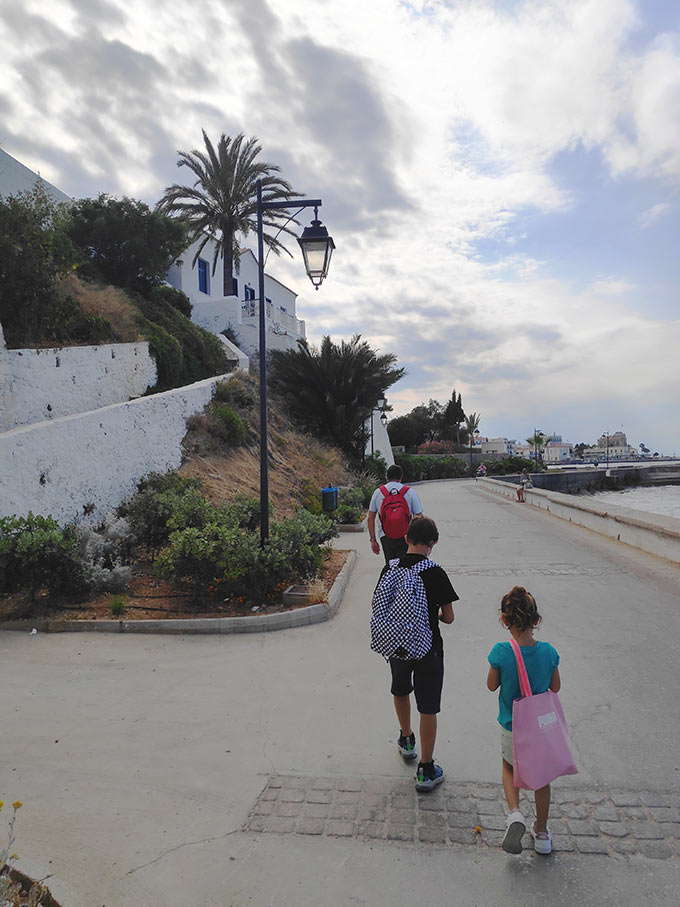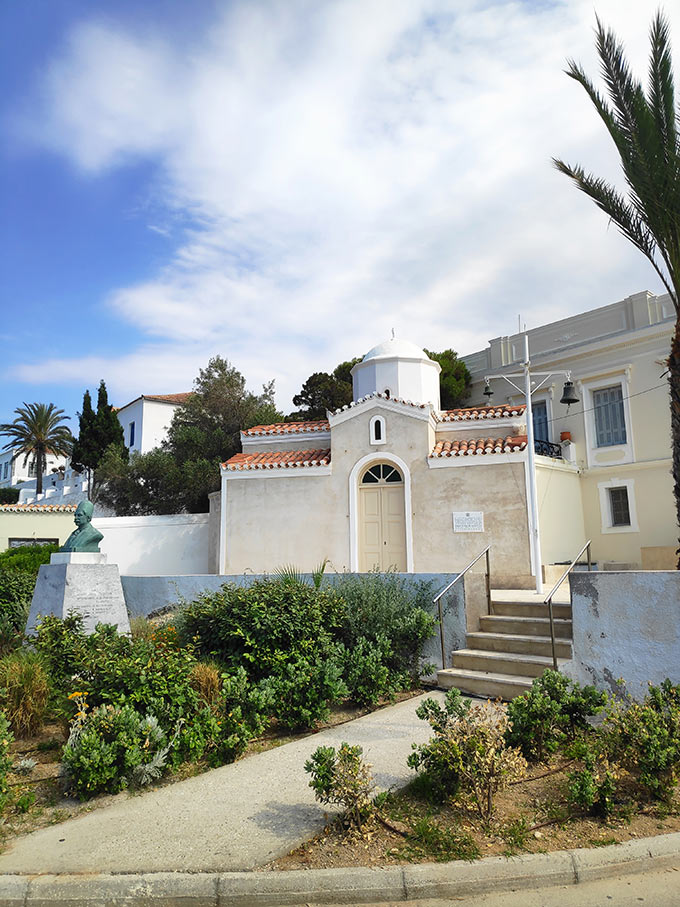 I was extremely hungry and all I could think of was to get to 'Dapia' the spot where the sea taxis dock to pick up or drop off people from various locations. You see there is a coffee house there, where they serve a nice waffle with ice-cream. The trouble was that there were no vacant spots to dock at the usual piers, so we ended up docking temporarily at the pier where the ferry docks in the morning. We went to have a waffle, but by the time we were back on our boat everyone was too tired to dock somewhere else. This meant that we would have about three hours at best of rest before we would sail off again. Unfortunately, the wind's direction changed and around 5.00am we were "forced" to sail away leaving Spetses behind us…
Hydra and Aegina
By midday we arrived in Hydra and found ourselves a nice cove for a swim before we headed for the port for lunch. Hydra is also just as beautiful as Spetses (no cars here either). It's built upon a steep hill and therefore, the view from the boat coming into the port is breathtaking. However, coming into a port to dock means that you have to do what you're told, so you don't get the chance to take a photo of that view.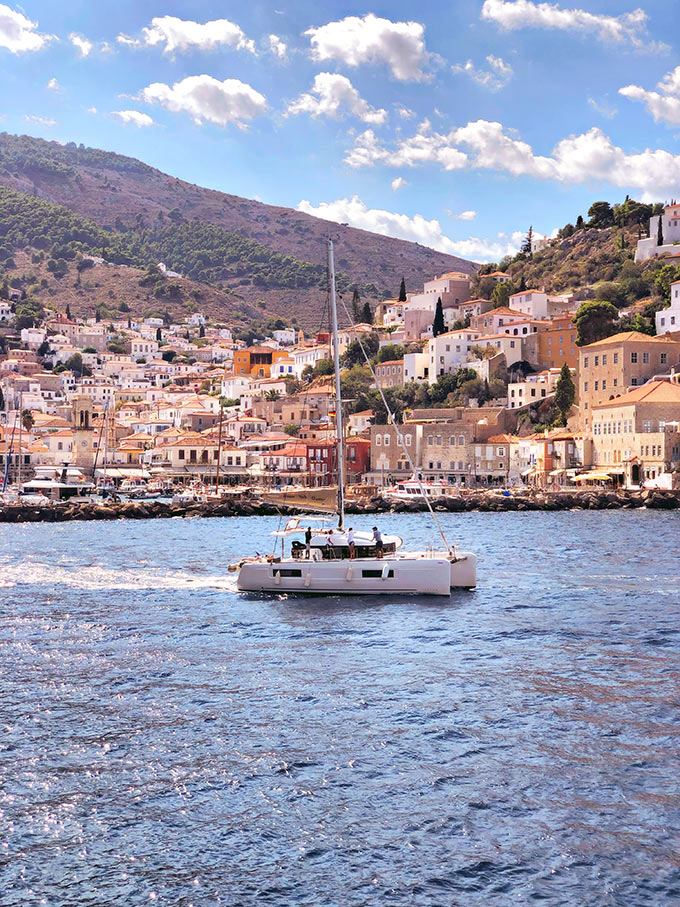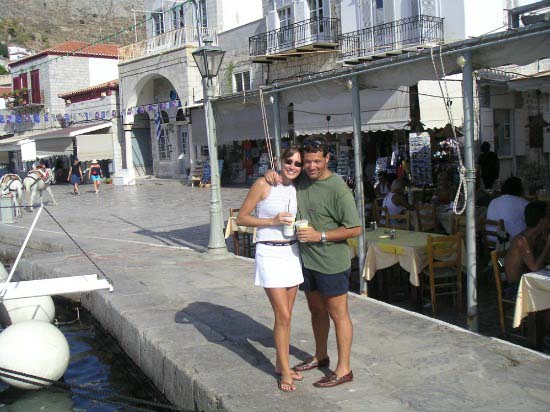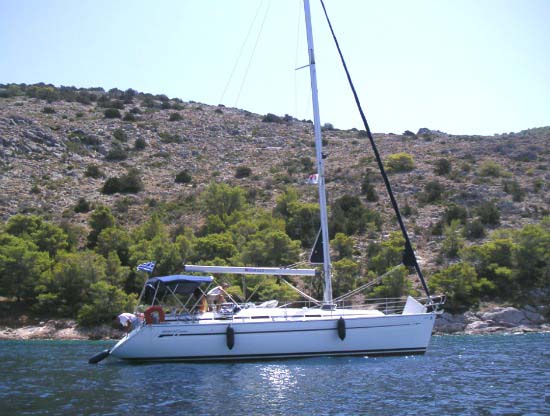 The thing about sailing is that time goes by slowly…and since we had time we decided to sail away yet again and spent the night at Aegina. That way we would be closer to our morning drop off destination, Alimos. And it worked like a charm.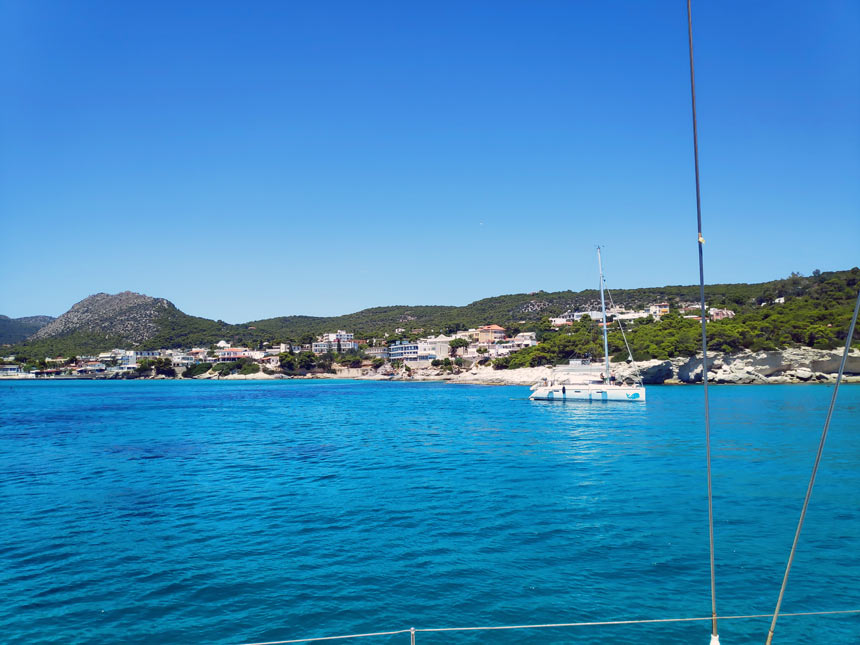 Impressions
Sailing is an amazing experience that I highly recommend to everyone! You really must give it a honest shot. It is a wonderful way to get away and break away from old habits (like surfing the net) and actually engaging into living every moment of your trip. I can't think of a better way to travel where the journey becomes your way of living!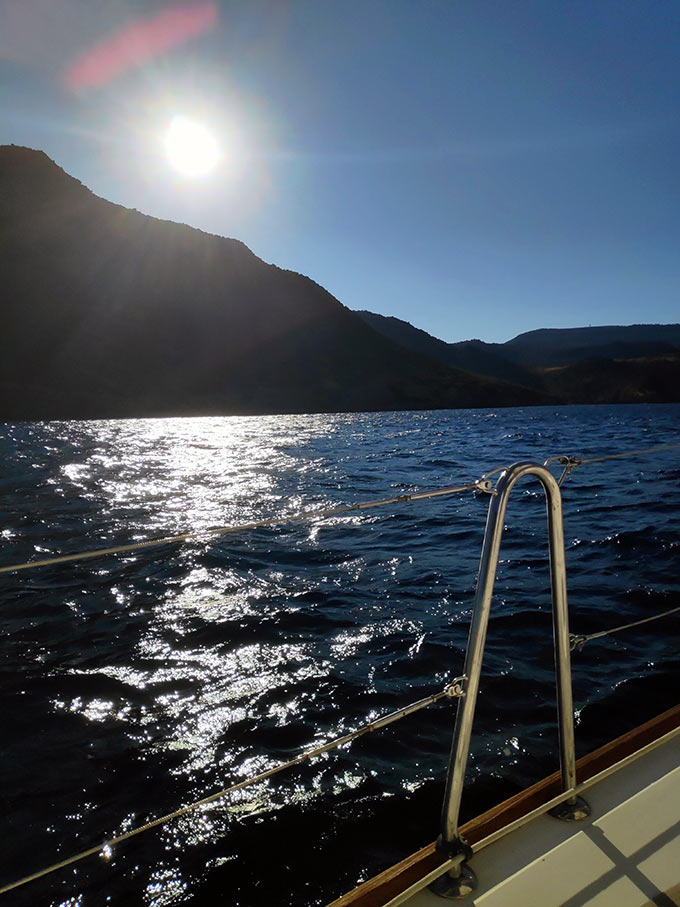 You need to participate in any task that the skipper assigns to you, yet you have enough time to socialize with the people you chose to get on board with. That is kind of crucial. Pick people that you get along with and trust to be responsible during a tough call. Your skipper must be experienced and a responsible kind of person. Don't forget to bring along with your swim suit: sunblock, hat and water…lots of drinking water!
Enjoy,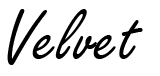 P.S. Last updated: 06/07/2021