Unbelievable! It's the first of December already! In Greece, every first of a month we wish everyone "Καλό Μήνα" or a "Good Month!" I hope most of you are in a holiday spirit… I'm not yet, but that's something that will certainly change within this weekend, because hopefully I'll finally get around to decorate for Christmas to kick-start the festive season! I've also promised my son to bake him my most popular marble cake. Do any of you have any exciting plans for the weekend? Perhaps, for this new month? Or, any wishes? Personally, I wish for more kindness…The older I get, the more I admire kind people. It's a quality that overpowers and overshadows everything else. And so I truly want more kindness for everyone… and naturally, I want to be kinder myself!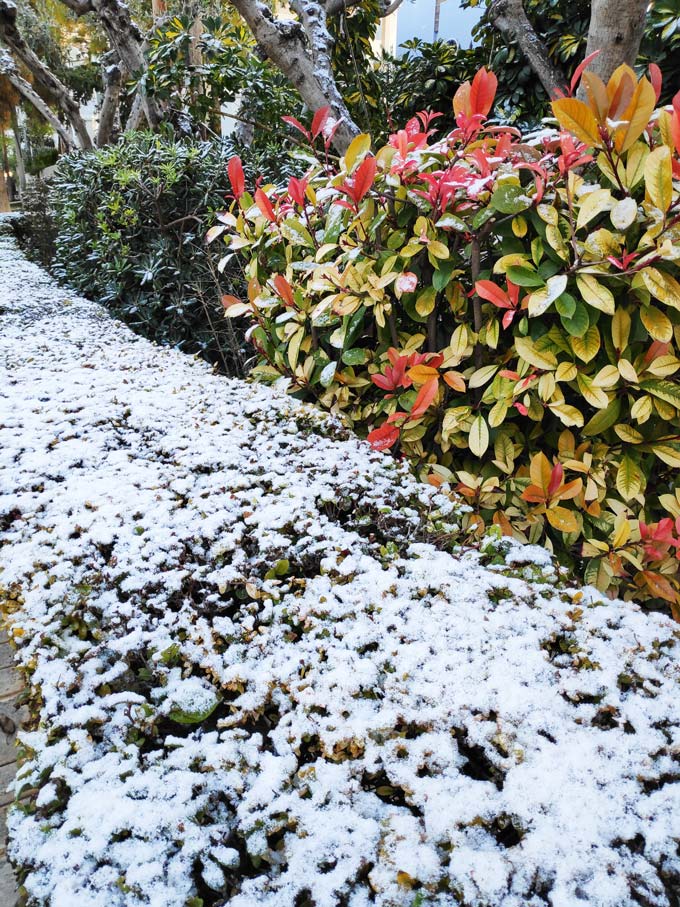 Time to start off with this weekend's collection of reading links. The first one is a link about space-saving alternative to a Christmas tree. It has some great ideas and you know great ideas are usually born out of necessity.
Then there's a pretty nice illustrated guide for planning the festive season! I thought that it was a nice one, especially if you're a kind of a last minute person like me!
Next, I've chosen an eclectic home tour of Malene Berger, a Danish designer. It got my attention because of its playful approach with forms. It's warm with lots of artwork on the walls, tons of books, sculptures and a distinct sense of an ongoing creative process! It really makes an impression on you, even if it's not your style!
A chalet in Greece is another home tour quite different than most. Personally, I liked its ascetic form more than anything else.
Now, this link has beautiful imagery of colored glassware! And for those of you who know me well enough, know that I have a thing for colored glass, generally. (That's why I posted myself about it, some time ago). There's something about the colored reflection that resonates in my heart instantly.
DIY and color lovers check this one out! How to make a color-blocked pendant lamp. I thought that it would look great in kid's bedroom. And I will finish off with a client project of mine – a renovation in the making. It was an old building meant to serve as an elderly home, but now it serves as a hostel for sport camping events. I used color blocking (a technique that transited from fashion into interior design) to create a theme.
Have a great month everyone and an awesome weekend,