Raising a multi-cultural family has certainly its benefits and share of challenges. The exposure to different languages means exposure to different mindsets and ultimately a broader way of thinking. But it also has its share of challenges. I for one, come from such a family, but that's a story I will get into another time. This post is all about my friend Rona, an expat from Israel and a cool mother of two lovely children, Alma and Ari who agreed to be interviewed and share with us her experience in raising a multi-lingual family in Greece.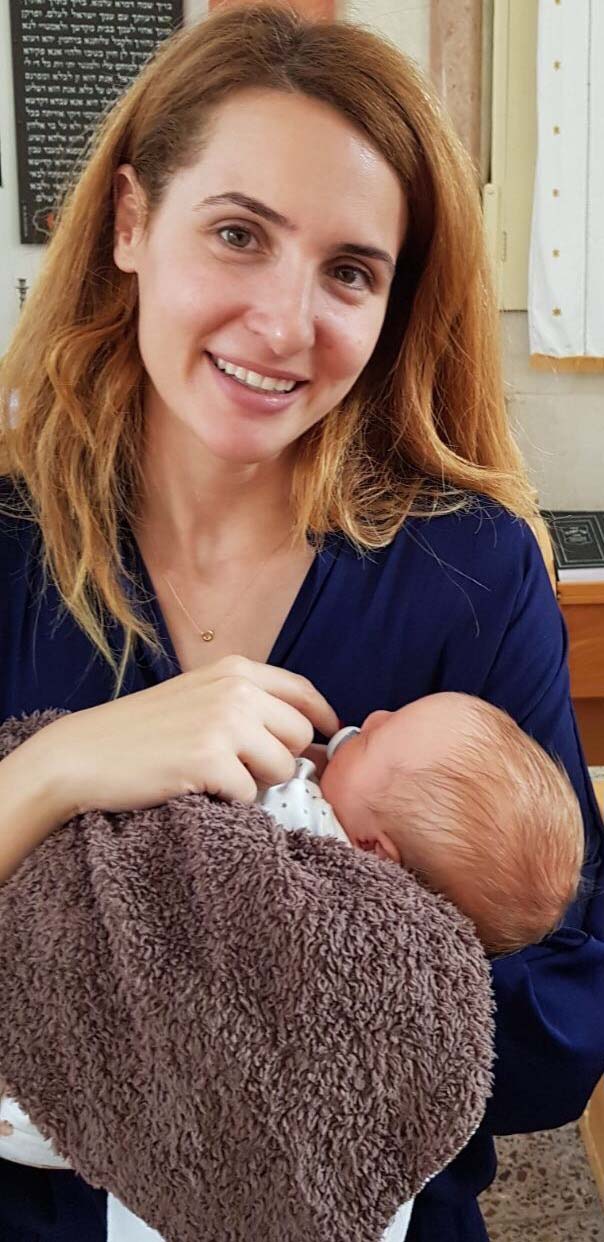 Meet Rona's family : The Interview
Rona first came to Greece in 2004, studied for a year and worked in her father's business enterprise. Her first visit lasted three years, apparently good ones judging from the way her eyes literally lit up as she recalled so fondly of the "golden years." That's how she referred to them.
What was it like for you?
I loved it! I had such a good time. I made lots of good friends. Everything felt as if it was booming. I felt really safe, even when walking four or five in the morning in the streets after a night out and no one ever bothered me.
How long did it take you to learn Greek?
I was sure that working in my father's enterprise here in Greece would be best served if I learned Greek. Learning the language is the best way to understand the people's mindset. So, I studied Greek and I became fluent in eight months or less. But I could communicate with Greeks much sooner than that.
What do you like about Greece?
Greeks have a "similar" mentality. They are very much into "family first" mantra. I think that's a very healthy attitude. Greeks know how to enjoy life and appreciate things like good company and good food. They know how to enjoy the simple, but most important, things in life. So it felt like "home" and that made everything a lot easier.
…so three years later you went back home…
But I continued to visit Greece. On the other hand, I had a good time in Israel. That's where I met my husband. It was a beautiful period of my life and together as a couple we visited Greece and especially Paros, before settling in Greece on the summer of 2013.
And what did your husband, Barak, think of Greece?
He loved it. So when my father proposed to us to go off for business in a country of our choosing (Greece, Balkans, Chile or Poland), it was a very "easy" yes to Greece. He also saw how important it was to learn the language and communicate with people. So he took lessons and now he speaks quite well.
Tell me a little about your family…
Alma, my firstborn, was just 10 months old when we settled here. She has a slight Hebrew accent when she speaks Greek. I think that's because babies pick up their accent really early on (at the age of 3 months and 6 months, or so I read once in an article) based on the sounds of their environment. Alma's environment at the time was all Hebrew. Ari, on the other hand, was born in Greece and has a Greek accent when he speaks Hebrew.
So what language do you speak home?
At home we speak Hebrew. But they both attend a Greek nursery and kindergarten, respectively. I love the fact that they go to Greek schools. It's amazing to see the ability of children to adjust and learn. When they play with each other and other children, they speak in Greek. But, they'll speak to us in Hebrew. Naturally, when we're on vacation in Israel, they'll adjust and speak only Hebrew. They're 100% bilingual. The principal behind it all is that everyone speaks to them in their native language. The children will learn, adopt, adjust and flip their lingual response according to whom they'll talk to. Furthermore, I read stories to them in Hebrew (one tale per child) four times a week. The fifth day I read to them a fairy tale in Greek.
How come?
The effort to read in a foreign language is a nice experience. It exposes us all to a richer vocabulary and a another way to make connections.
In which language do you think your children dream at night?
I think both languages.
And when you'll go back home, then what?
It might take a little to get used to again, especially since the everyday life is somewhat different.
In what way?
For example, here in Greece it's perfectly alright to be a stay-home mom that ultimately promotes more family time. In Israel though, the family life and style is structured as such to deal unfortunately with a tougher reality. Thus, emphasis is given on teaching children to be more independent from a very young age. Schooling begins at nine months of age and furthermore, children must attend school six days a week as opposed to five. It's not a matter of what's right or wrong, but it's all about priorities and hence, everyone gets to lead the kind of lifestyle that suits them best.
And what about the Greek language? Is there a Greek community in Israel?
I looked for Greek moms to see if it would be possible to arrange play dates, but unfortunately I found none. There's no Greek school either and therefore, the only solution is to speak Greek at home. And of course, we will always look forward to spend as much time possible in Greece and preserve our friendships. Being able to speak Greek will make it easier. But, it's not a mapped territory, so we will have to improvise. Surely if there's a will, there's a way!
A final word on the multi-cultural family
Every family is unique. Given. Rona's family though, is the perfect example of a multi-cultural family (not just bi-lingual). That's because they are living in a foreign country. Yet, despite the hardships, this family has embraced a foreign language. Hence, she invested in the virtues of diversity and benefits of being open-minded to a different mentality. Is that inspiring or what?! I, for one, think she's one of the nicest and easy to hang around with people. I also have the highest respect and regard for her efforts to raise her multi-cultural family the way she does. I only wish even more people would be as open-minded as she. 😉
Hope you enjoyed this interview as much as I enjoyed talking with Rona. Stay tuned for more motherhood, style, design and travel stories to come… If you still haven't joined our tribe, what are you waiting for?! Join our mailing list (see our homepage, the section just before the footer to sign up – it's free)! In the meantime, you could read how to get your child interested in reading.
XO,