Have you ever traveled somewhere and stayed in a hotel that made you feel design envy? Well, Elisabeth and I visited one such hotel during our Easter break in Syros: Xenon Apollonos. Mr. Stathopoulos, the owner, happens to be a civil engineer by profession but has also an intimate love and passion for interior design. He was kind enough to let us "record" our design envy for his hotel. Join me in this visual tour and just imagine what it would be like to stay there for a while…or forever!
The hotel is one of the architectural gems in Hermoupolis, the main town of Syros. It is an old neoclassical stone building at the elegant district of Vaporia. That basically means that it's rear external facade is literally on the island's rocky shoreline on the Aegean Sea. Its lobby lounge has a breathtaking seaview and I assure you a very refreshing sea breeze; enough to awaken anyone's senses.
This is a small hotel with only three rooms. Therefore, this really adds on to its homey vibe. It doesn't have the typical layout that you'd expect with a big lobby and a big reception desk. That becomes quite evident from the minute you walk through the threshold. Instead, it has a long but really wide entry way paved with black and white marble tiles, an imposing high ceiling mural and an eye-catching antique pendant light that leads to a tiny atrium.
Along its stretch, several vignettes with outdoor furniture help create a cozy and homey atmosphere, even before one enters through the actual entrance door found at the side. Once inside, you'll find yourself in another corridor that leads either to the breakfast room or to the main stairwell, the reception office, and finally to the sitting lobby with that amazing sea view.
The high ceilings with the incredible murals, the hardwood flooring, the neutral color scheme with ink and red wine accents, the wonderful artworks and the carefully curated decor by the owner, create a very eclectic and stylish atmosphere, capturing the essence of a cultural legacy. As a matter of fact, all the spaces have small, inviting vignettes that provide guests the opportunity to really experience the unpretentious urbanity vibe this mansion evokes.
These spaces have made a huge imprint on us. It was as traces of the island's rich cultural heritage were found anywhere you looked. The decor and styling of these spaces was spot on. Nothing was overwhelming. Everything felt as a natural fit.
Believe me, we took a whole lot more photos of these gorgeous spaces. But then again, this post would run on endlessly. Therefore, we will share some of the other photos on our Instagram account – so do follow us there! Please note, that we didn't style in any way the spaces. We wanted to present it to you in the most realistic way possible, just as we saw it ourselves. 🙂
Hope you enjoyed this tour, because we surely did! XO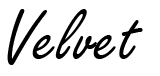 P.S. This is not a sponsored post.