This post is dedicated to the style and etiquette of French women and in particular Parisian women. Their effortless chic style haunts every fashionable conscious woman, not because they are "better" than all the rest of us but because they embrace their flaws and highlight their best attributes in a most casual way. That's their norm.
French women are not trend hunters, instead they follow a timeless style that added on with a "je ne sais quoi" factor, sets them apart from many others. As a matter of fact, I had outlined six key elements that French women can teach us. In any case, this quality of theirs is primarily based on their attitude towards life, food, politics and the arts along with a few styling tips that they pass on from generation to generation.
Thankfully, their styling secrets are really doable and can be adopted by any woman who is confident in her own skin. Thus, I have put together these styling tips of do's and don'ts as a simple guide that defines their effortless finesse and deciphers their fashionable street style.
For starters, they invest in key pieces with a good fit – blazers, silk shirts, skinny denims, leather jackets and trench coats. Silk shirts are probably their easiest to-go key piece in their wardrobe. They look elegant, yet they can be sexy too. Hence, their most typical style uniform is the silk shirt paired with a blazer and denims. They never – ever – wear jogging outfits. Seriously, have you ever seen a Parisian woman who respects herself wearing "Juicy" on her behind? Oh, no!! That would be sooo NOT French.
I think Karl Lagerfeld has expressed this concept louder and clearer than anyone.
Sweatpants are a sign of defeat. You lost control of your life, so you bought some sweatpants.

Karl Lagerfeld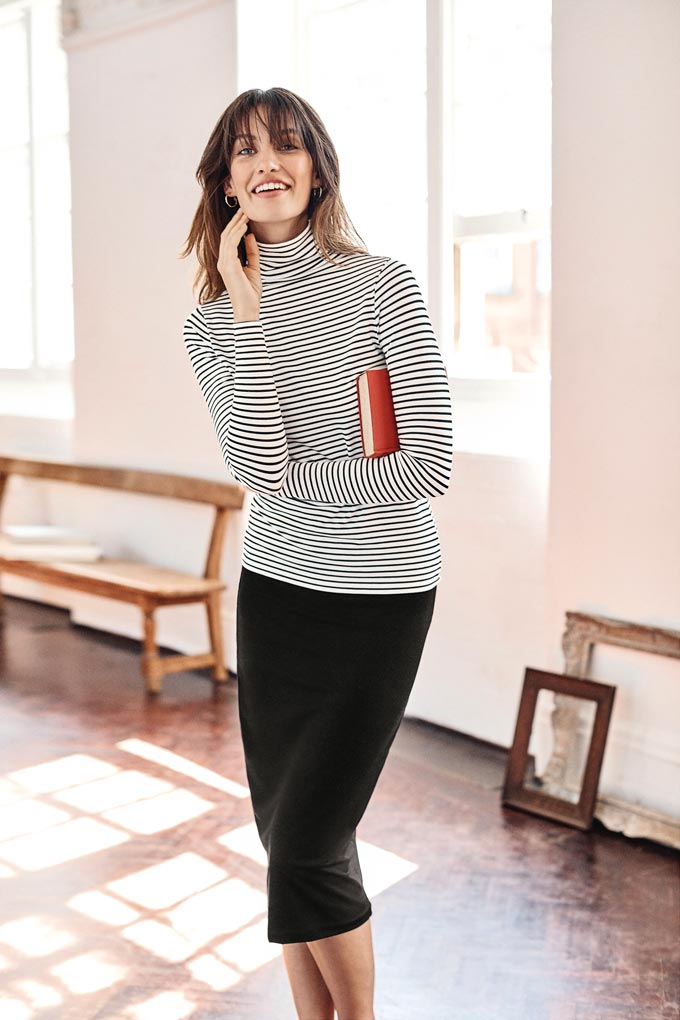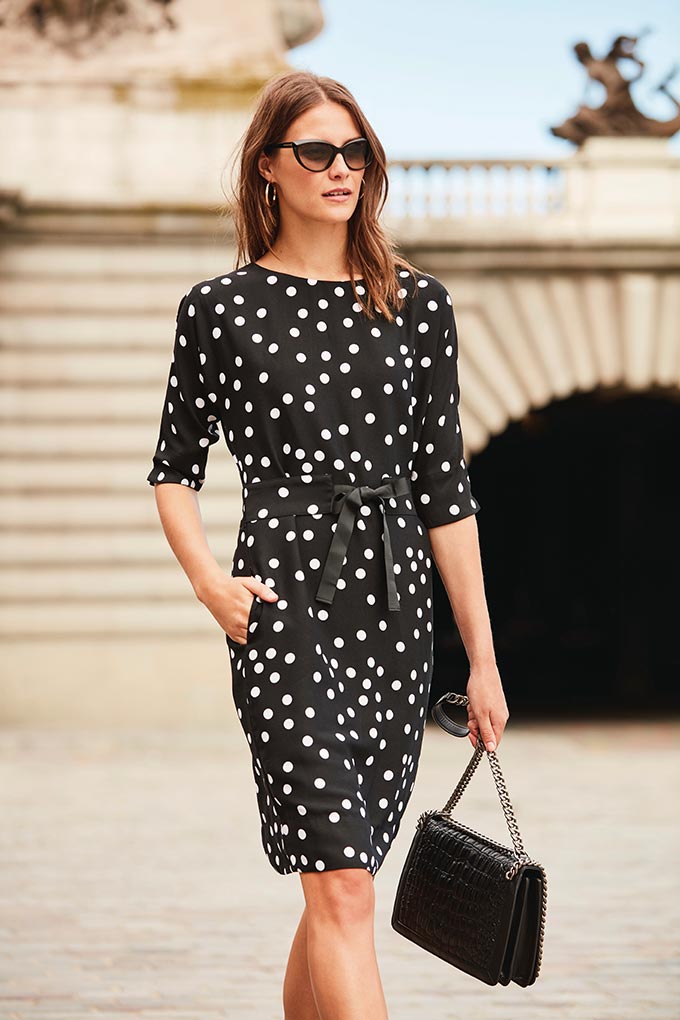 Also, they never wear more than one print at a time. Stripes like on a Breton top, the leopard print or polka dots are all fine – the rest have too be quite understated. French women don't like loud statements. Therefore, when they do wear prints, they make sure to combine it with solid colors.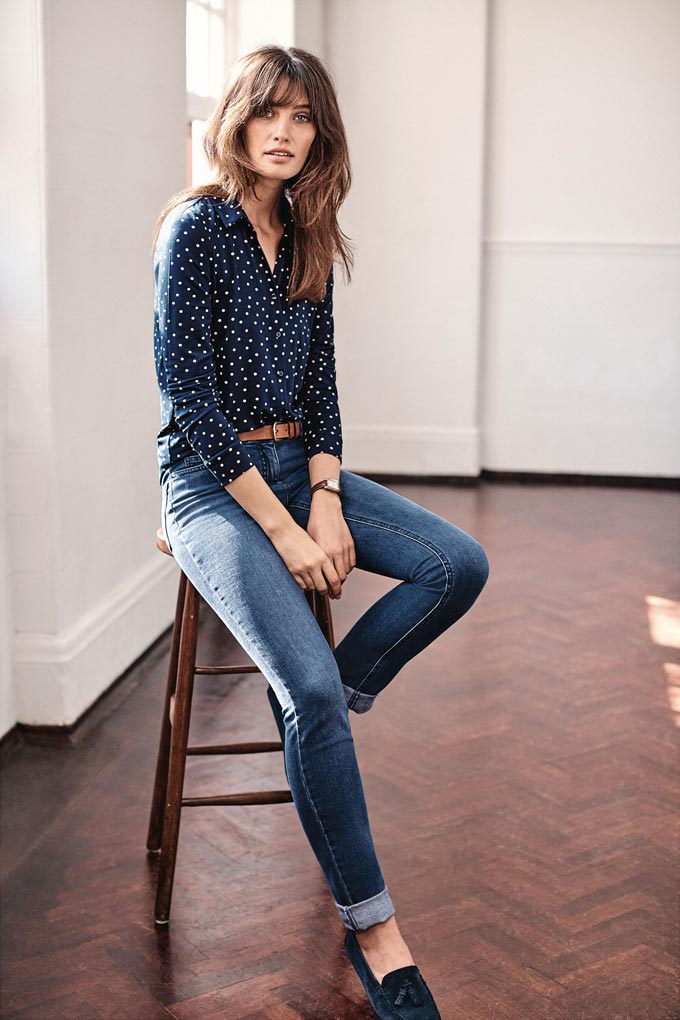 Speaking of colors now, they wear mostly neutral colors like black, white, grey, navy blue, camel, champagne, and cognac. When they combine them, they wear only two colors at a time. Denims are the only exception that doesn't count as a third color. When they wear a one color outfit, then they break the monotony by wearing red lipstick and red nails or a statement jewel like a bracelet cuff preferably in an accent color or a scarf. When it comes to their lipstick and/or nail polish, any shade of red is très chic, but it must be shade of red (not orange or purple or whatever).
Another note to remember is that they don't mix brown and black. A black bag translates into black shoes, not brown, and vice versa. They either wear white socks with white outfits or black socks with black outfits. No other sock colors are acceptable. Their bag has to match their shoes, unless it's a cocktail dress or an evening gown. In those cases, the shoes have to match the dress.
Furthermore, French women style embraces statement jewelry as long as it is a one color metal. They don't mix gold with silver. (That's one rule I don't follow anymore). Moreover, French women never combine too many accent pieces together – it will be either a statement necklace or statement earrings. Not both.
In any case, the following French women are well known for their fashion iconic style: Jeanne Damas, Caroline de Maigret, Juliette Binoche, and Josephine de la Baume. Therefore, you may want to check them out yourself.
So after all that's said and done, are you still wondering why they dress in all black outfits?
Take care now, xx