It was exactly one year ago that we posted pictures of a Christmas tablescape we styled together with Elisabeth. Last year's theme was Vintage Christmas. Today, Elisabeth stunned me with a new organic Christmas tabletop that she pulled off last minute. We had talked about wanting to do something more organic. Therefore, the theme was "lush organic." She used flora from her garden and nearby field to create a centerpiece that stretches over the table, borrowed some golden cutlery from a friend and dinnerware from a local decor store that we both love. The glasses are vintage from our grandmother. And this is what she came up with.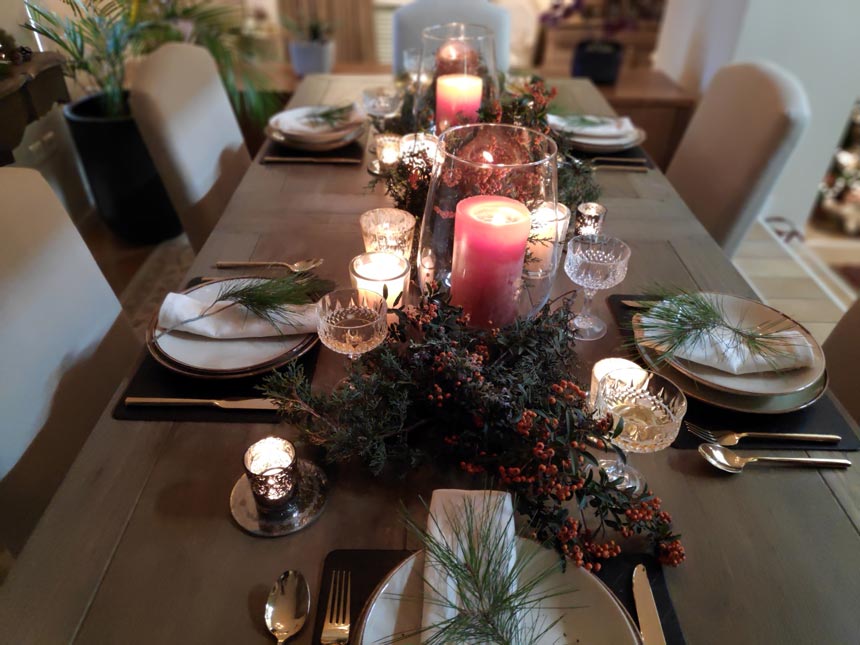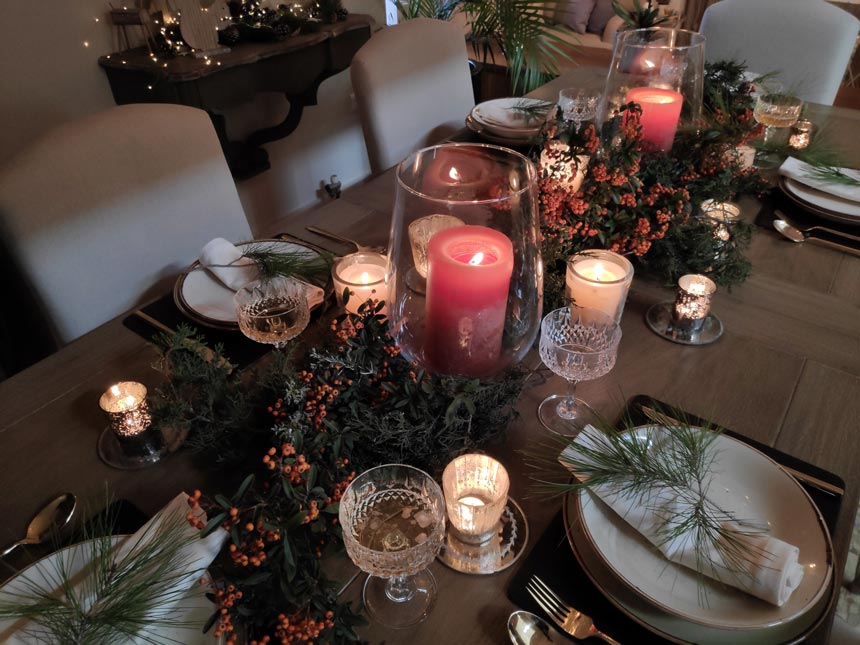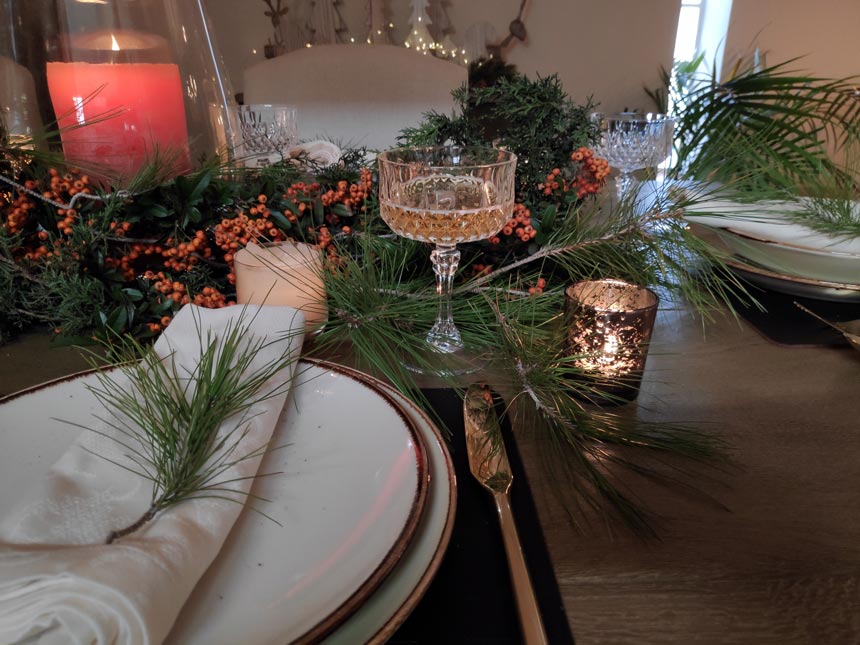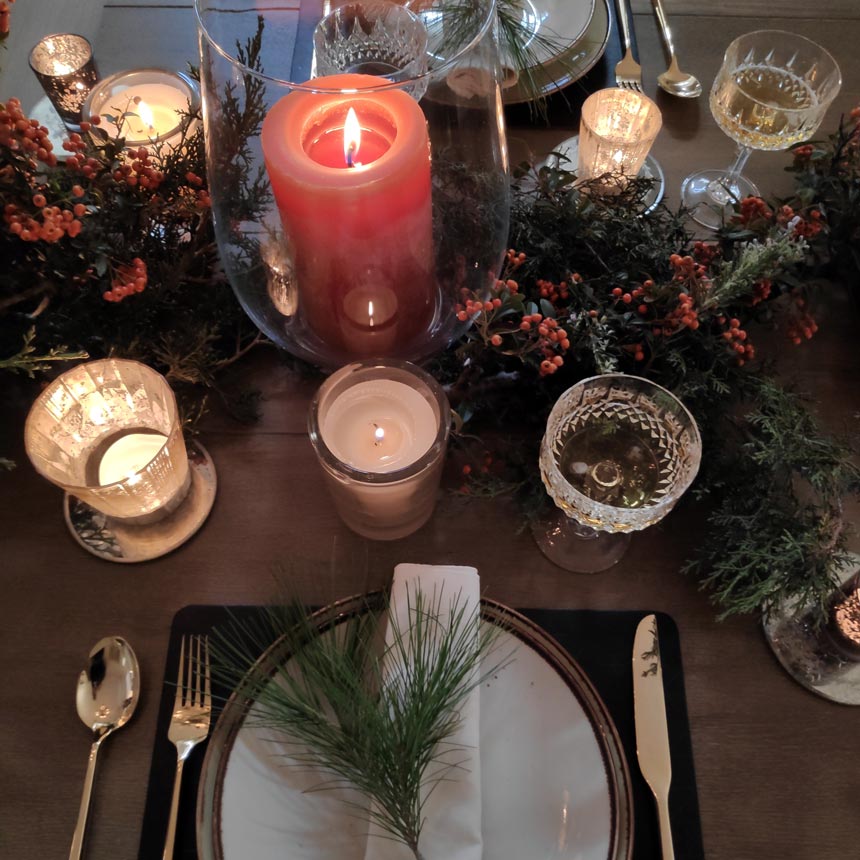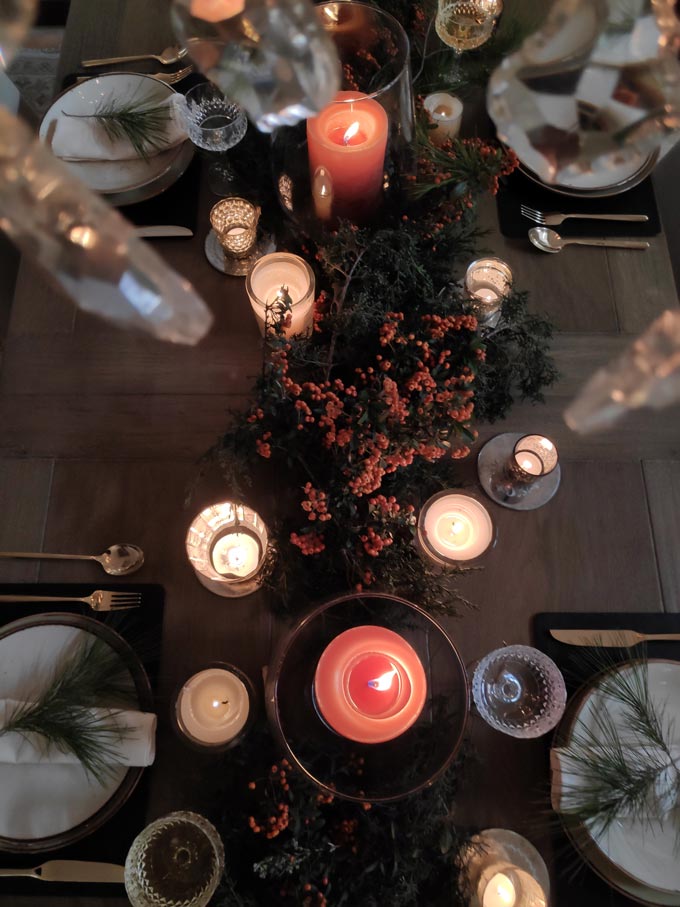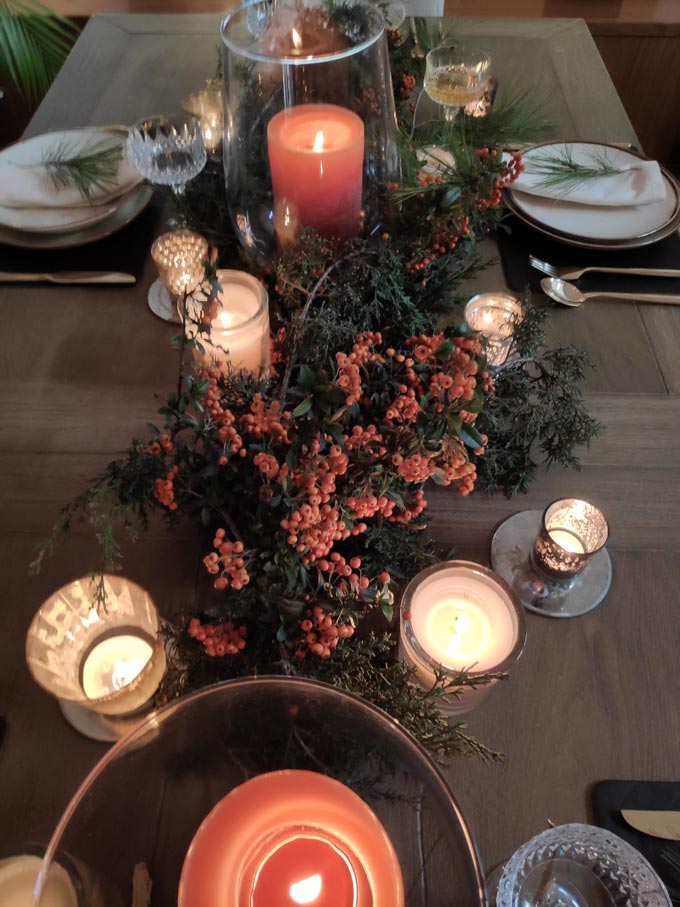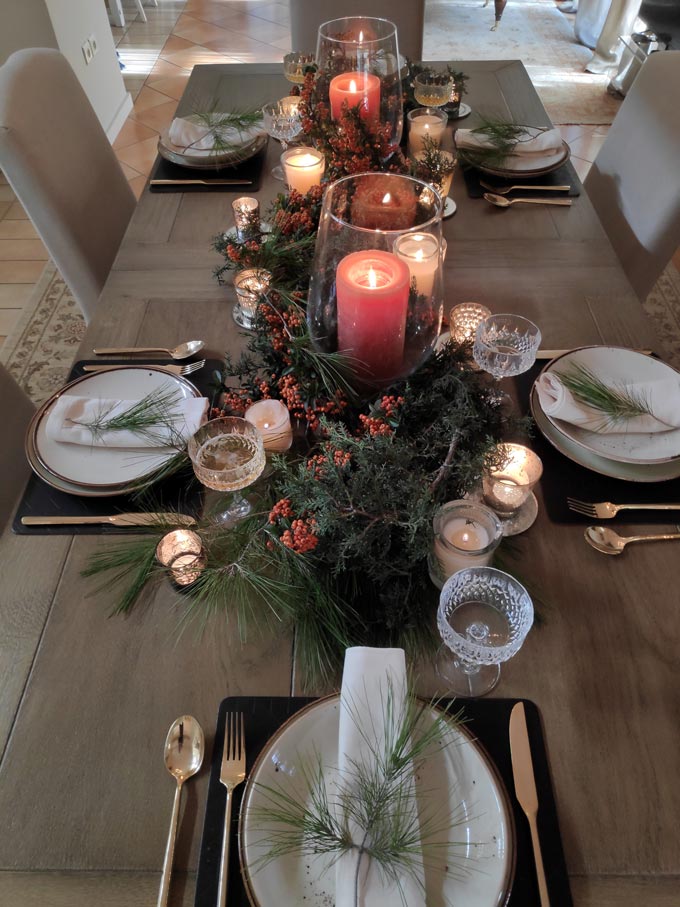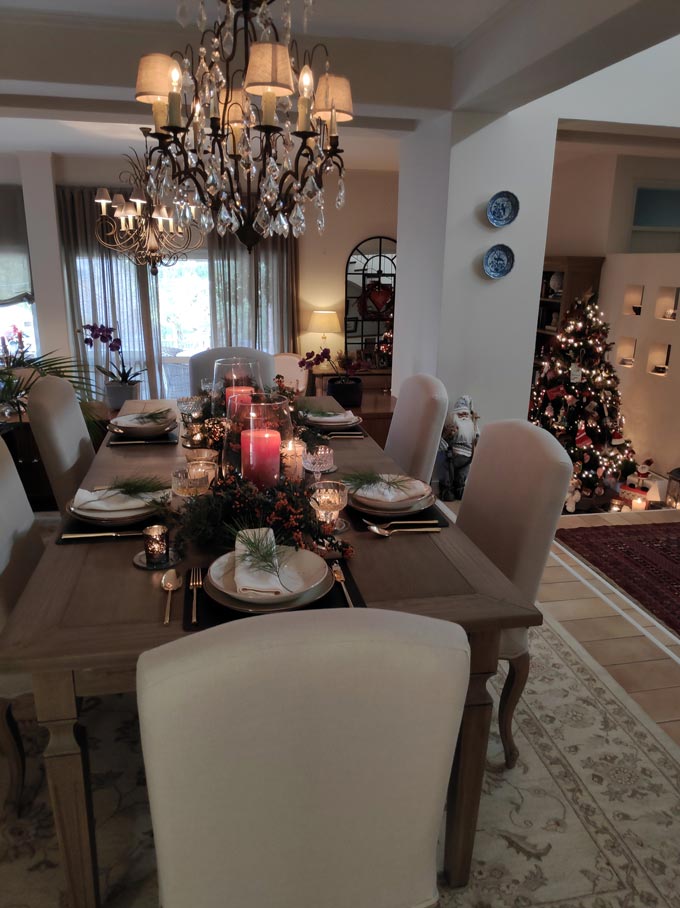 Holly berry and mistletoe don't come by easily in our parts. That however didn't put Elisabeth off who decided to use some local flora. After all you must always work with what's available. She kept the styling minimal (not too many glasses around but plenty of candles to create that sense of hygge). Thus, it looks warm and inviting and believe me it's so much better in real life. So, I think it's fair enough to say that she did a swell job in putting together an inspiring and organic Christmas tabletop.
Before I go, many thanks go to Villart for lending us the dinnerware that helped Elisabeth create this tablescape.
We hope you have a great holiday. Merry Christmas to you all!! Ho, ho, ho…
XO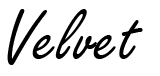 P.S. This is not a sponsored post.