All good things must come to an end. And so this Salone del Mobile 2019 is finally over. This was my first time attendance and therefore, this post is dedicated to highlights, genuine impressions and ultimately insights with regards to an evolving design industry that is heading for the future.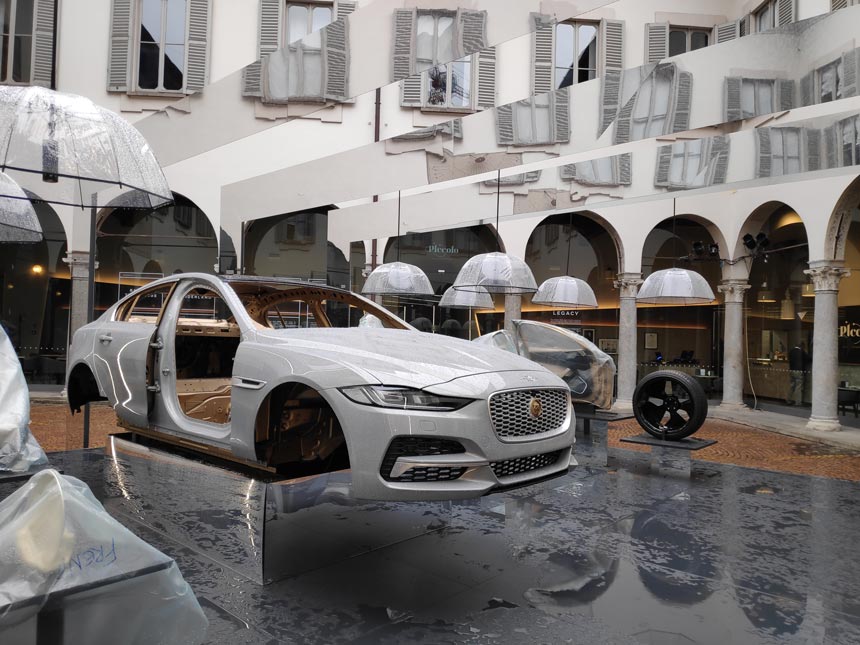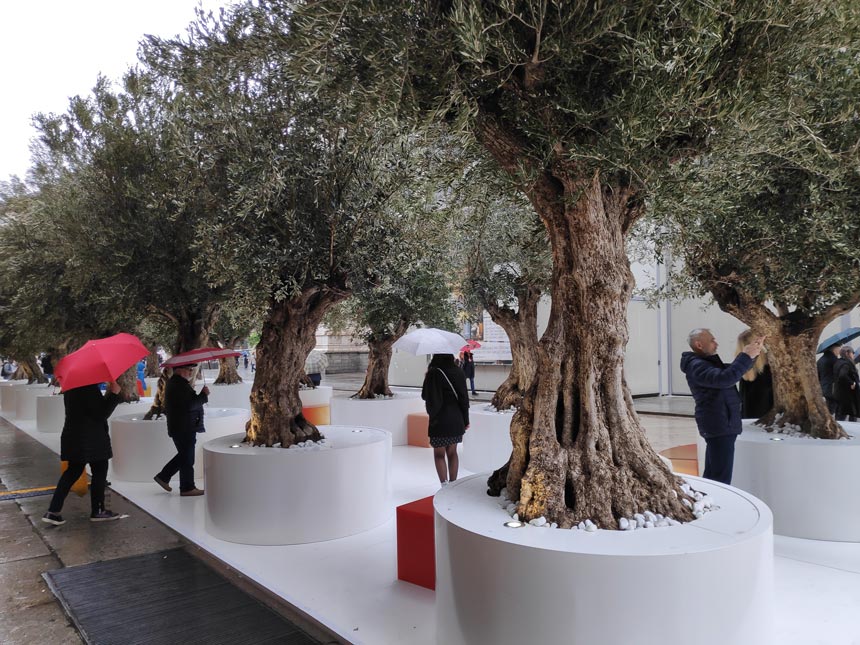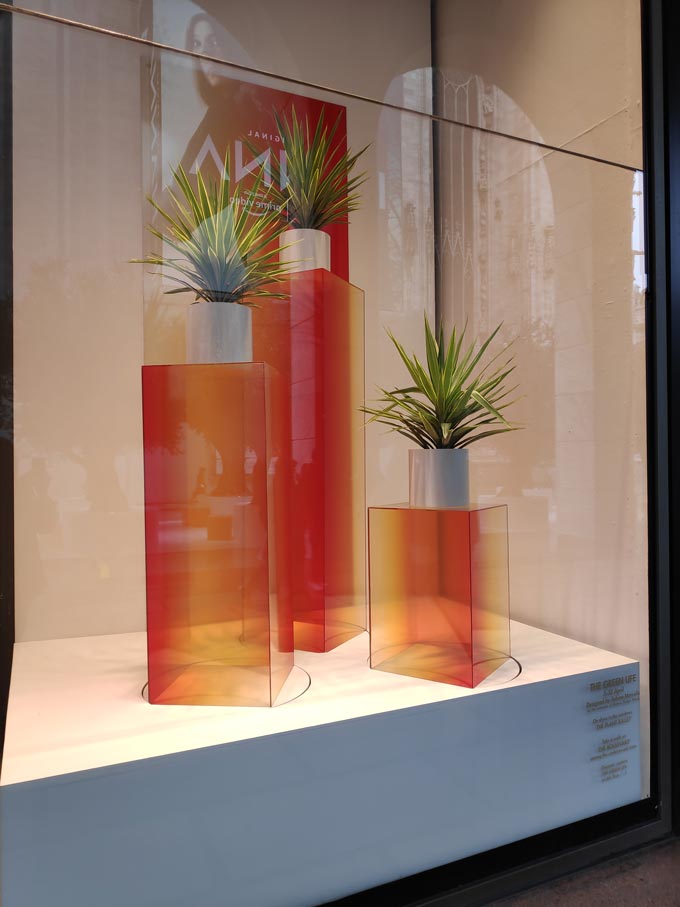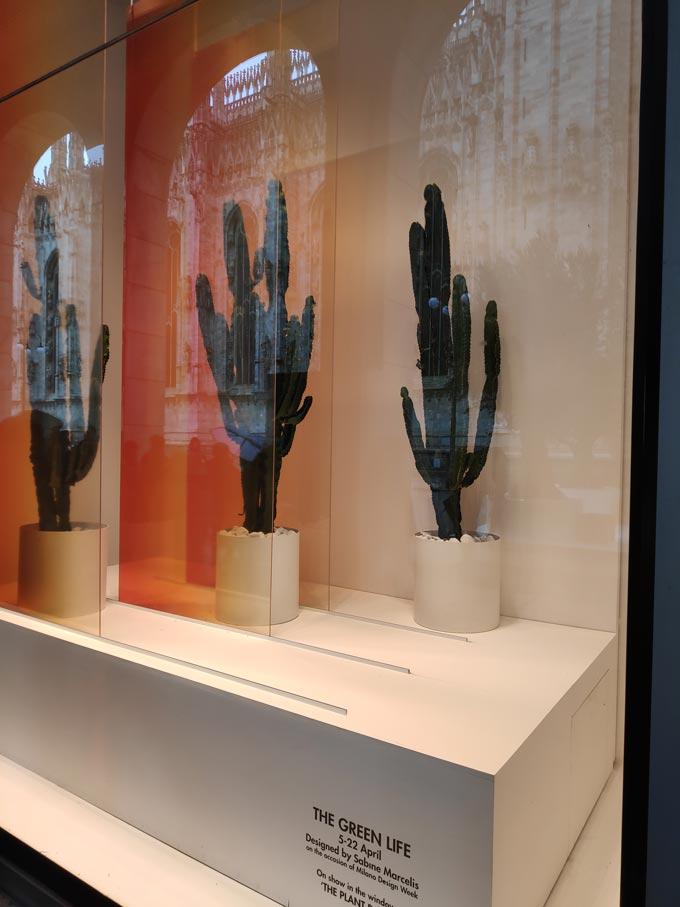 Impressions
If there is one thing that I think is most worthwhile keeping from this design fair, or any fair for that matter, is that despite the different design backgrounds, cultures or even design values it is best to focus on the similarities as opposed to the differences. That became even more clear to me after attending an installation featuring products with a Spanish origin.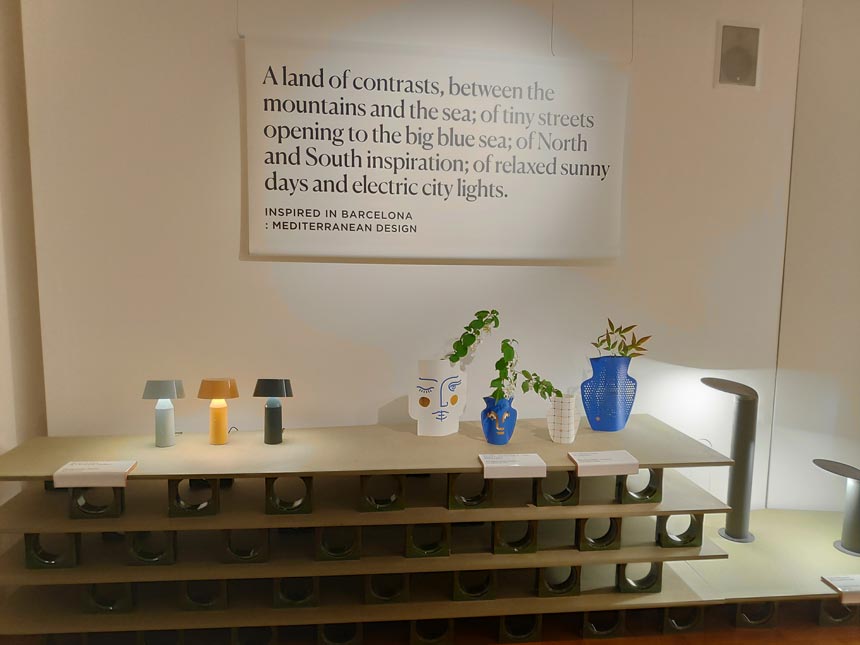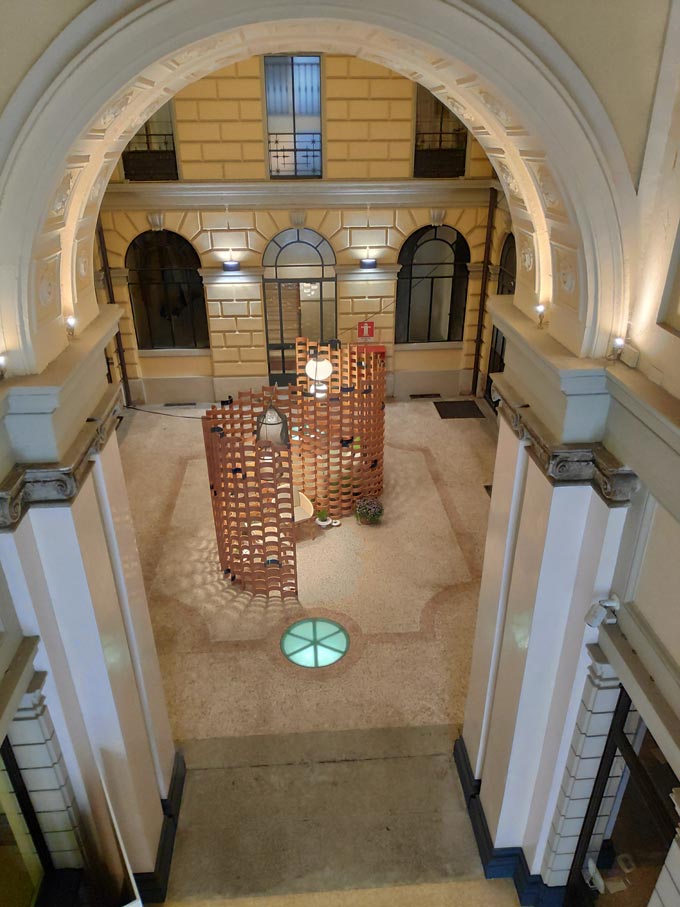 You see, if you were asked to name the country of origin from any of those creations above, I think nearly no one would guess that they were made by Spanish designers. They could very well be Nordic or Greek or anything else. So my point is that since the language of design is universal, it is time to focus more on our similarities. That is the way we will all come together.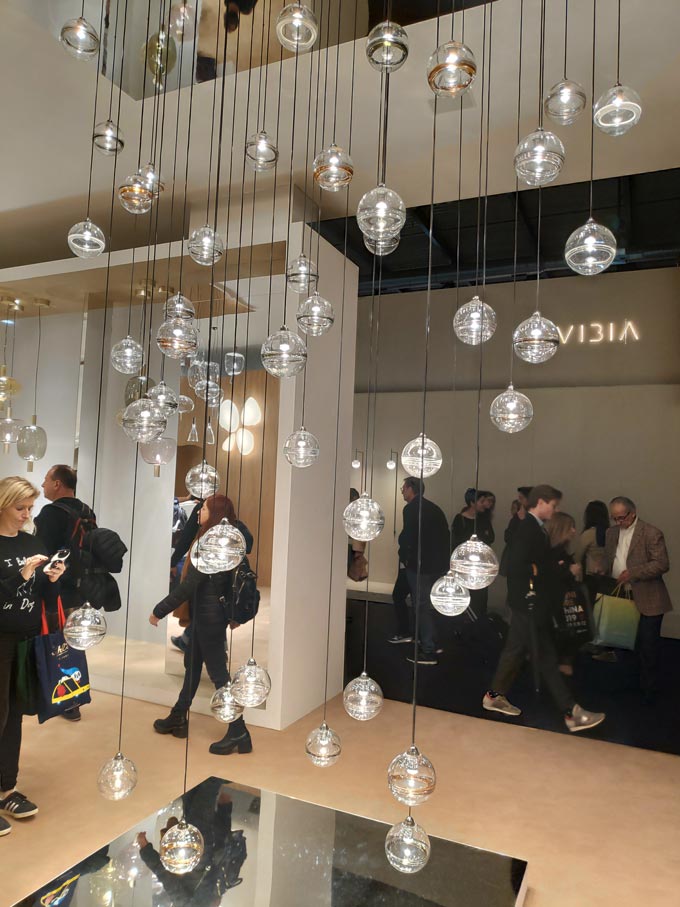 ---
…my point is that since the language of design is universal, it is time to focus more on our similarities. That is the way we will all come together.
---
This year, Salone del Mobile 2019 had several themes running across, with last year's Manifesto in mind. One of them concerned our relationship with nature and the outdoors and I felt it quite a lot. I used the word felt on purpose because along with themes and design values like sustainability and multi-functionality, it was all about the living "experience" that stirred engagement. They got me involved – wanting me to touch, hold or sit in. And it felt right!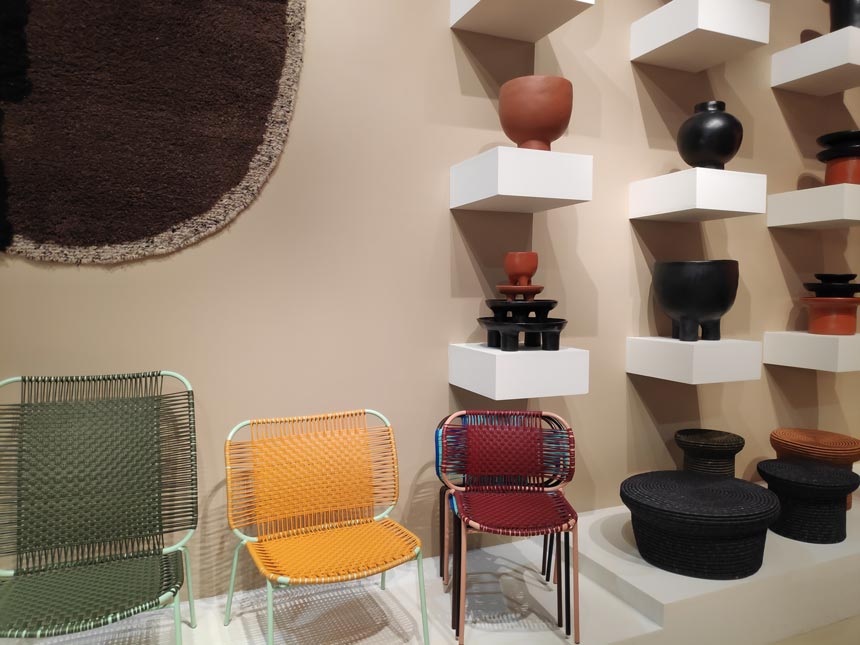 Take the two chairs from Mater: the Nestor chair (on the right) can be turned into energy once discarded i.e. in the form of pellets, while the Nova chair (left) was put together from food waste! Ames on the one hand showcases Colombian inspired handmade products taking traditional materials like fique and turns them into carpets for example. On the other hand, Tumidei products despite their chic finesse, promoted multi-functionality with their pull-down beds and cabinetry.
I strongly believe that, most designers made a serious effort in every possible way to create a living experience that awakened our senses. And many of them succeeded that through the use of organic materials, colors, textures and amazing craftmanship.
I was happy to spot several brands that were not merely marketing a product launch, but instead had a real vision with timeless designs, manufactured with respect, mindfulness while pushing the boundaries of their aesthetics. It was those companies that got most of my attention.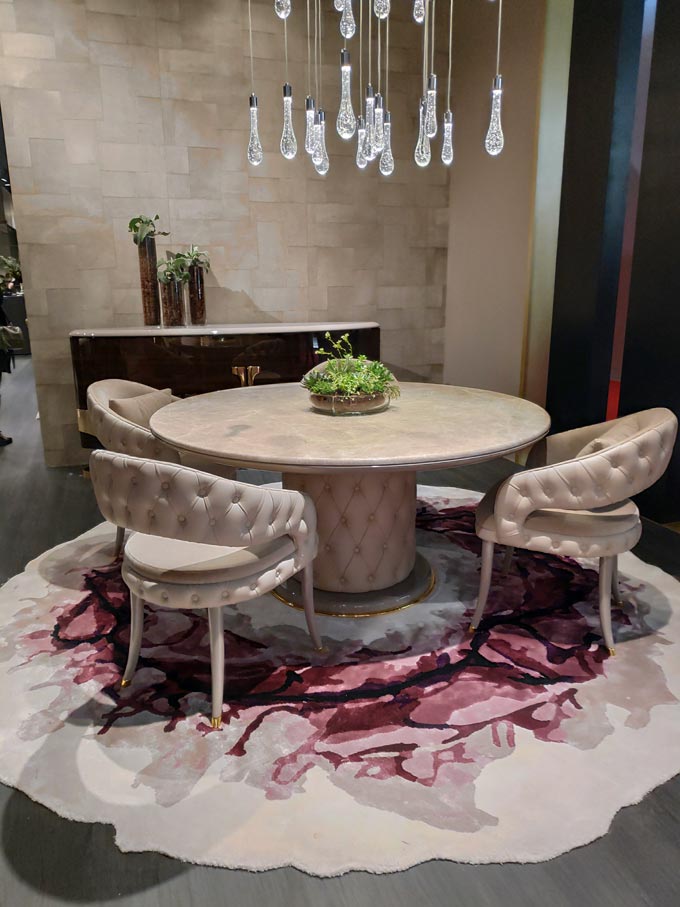 In all honesty, I don't think all these pictures do real justice to the actual experience of this design fair. Therefore, I did take some footage and compiled it all in a video that you can watch here in an effort to share with you a bit of that magic…
Trends & Insights from the Salone del Mobile 2019
Now when it comes to trends: curves were everywhere. Nothing new! And so was a sense of luxury. But in my humble opinion, some furniture felt more relaxed and better lived in, offering a truer living experience compared to other. However, there was something out there for everyone to indulge in.
Moreover, marble (including colored with veins), glass, loads of brass (inlays, trims and details in general), lots of velvet, leather, and a newcomer shearling are still in a high trending momentum, confirming my forecast insights from November; (should you wish you can read my analysis of the interior trends 2019).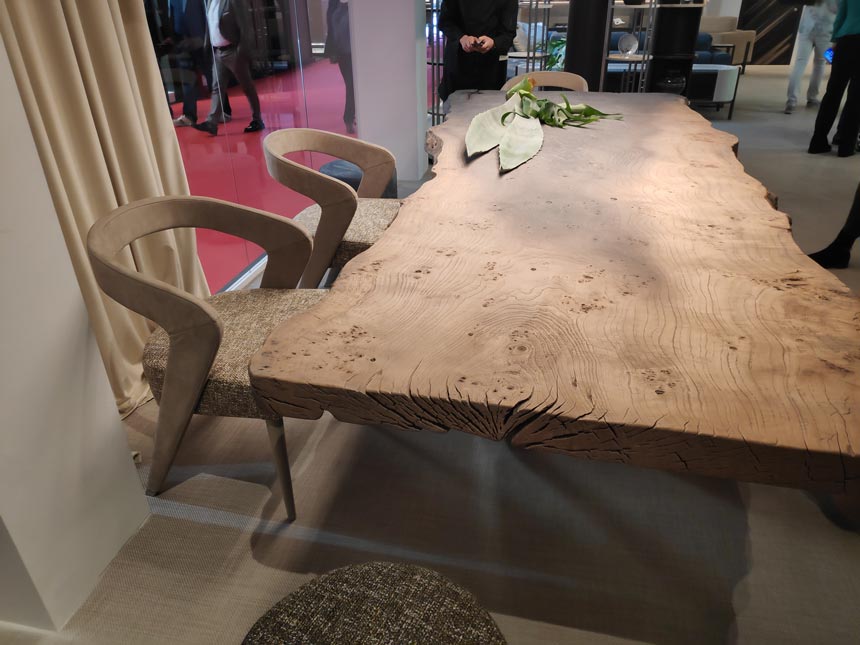 Nevertheless, the protagonist of all was wood – in every possible form, texture and tone. It was certainly the most versatile material. I saw it looking anywhere from raw to a lustrous veneered version. Hence, this the one material that will be hot news for years to come.
That is because, new ways of shaping it, especially in curvy forms, have risen and hence, new possibilities are becoming a reality. So do watch for more innovations with wood (preferably from sustainable forestry) that will be in line with the Eco trend.
Also, it's worth noting that one of the dominating upholstery colors was green paired with other organic hues like rusty and reddish tones and in contrast with off white hues. This of course complimented and enhanced further the organic, yet luxurious theme.
Overview
Thus, I will finish off by saying that there were a few minor setbacks. The internet connection at the Salone del Mobile 2019 (or iSaloni2019) was rather slow and I sincerely hope that the organizing committee had a more detailed floor layout map to make navigating in every Hall a lot easier.
Moreover, I found it a bit of a challenge to keep up with all the brand names and corresponding images. So do forgive me for I have given credit only to the brands I was certain of. Sadly, there was one thing that did not sit with me very well and that was with regards to the policy of a few stands that allowed a visit by invitation only!! Seriously, I could go on and on why that was an "alarming" attitude but I won't go more into it now (perhaps in another post).
Having said all that though, in overall, it was an amazing and enriching experience. I wish I had more time to explore many more brands out there that celebrate and uphold design as the means to a better living. Fingers crossed though, I will return to it next year!
Lastly, I would like to wish all of you who are on a Spring break a Happy Easter! (Easter break for us will be next week). 😉
Love,