Last April while visiting Salone del Mobile in Milan, I happened to come across the Vibrant Living Collection of a German brand, ames. A strong sense of cultural identity defined their products and that is the very reason I decided to look deeper into it, put the brand on the spotlight and share with you what makes their products interesting.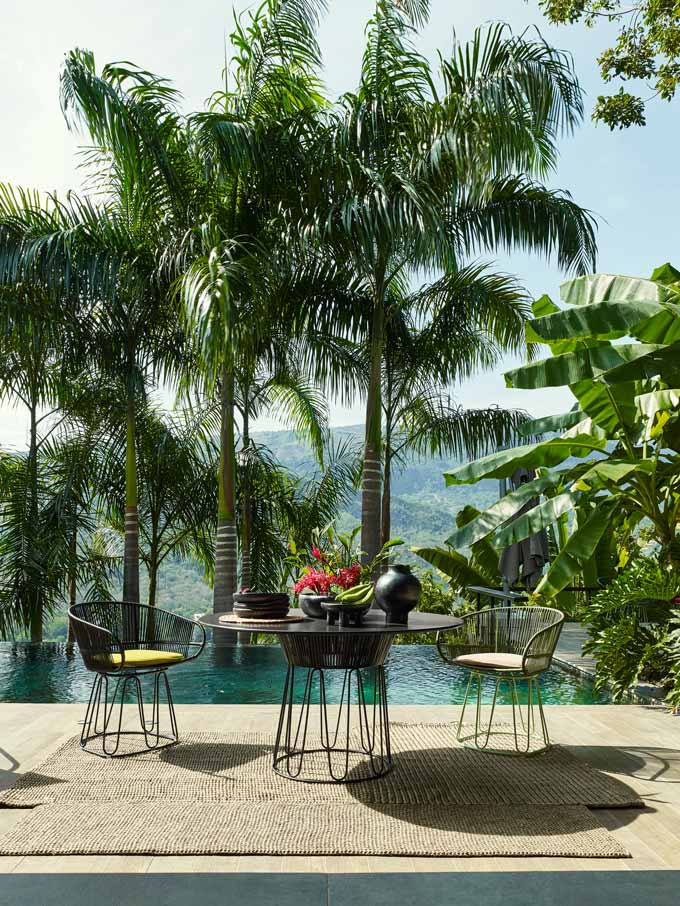 Despite the trending momentum for a more worldly aesthetic, the chances of finding design products with a genuine cultural identity is not too common as you may think. And this is the essence why ames vibrant living furniture, textiles and home accessories have such a clear-cut beauty.
They are handmade, using traditional Colombian techniques, showcasing a heritage where colors and materials create a modern interpretation of a culture less known to me and perhaps to many of you. However, their cultural identity does not inhibit anyone from fusing them seamlessly in any eclectic home (both indoors and outdoors).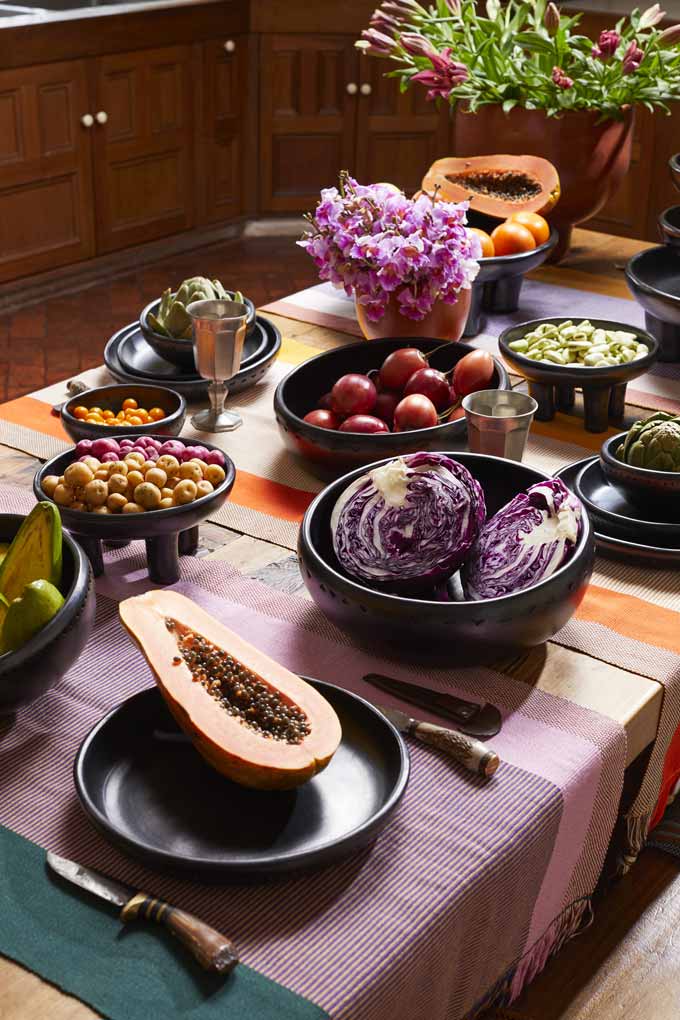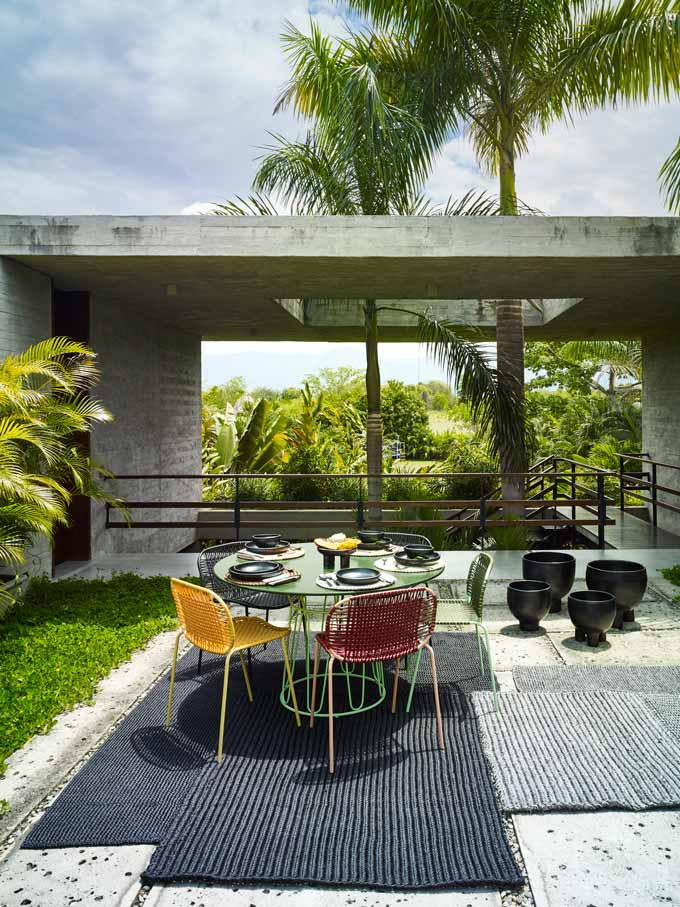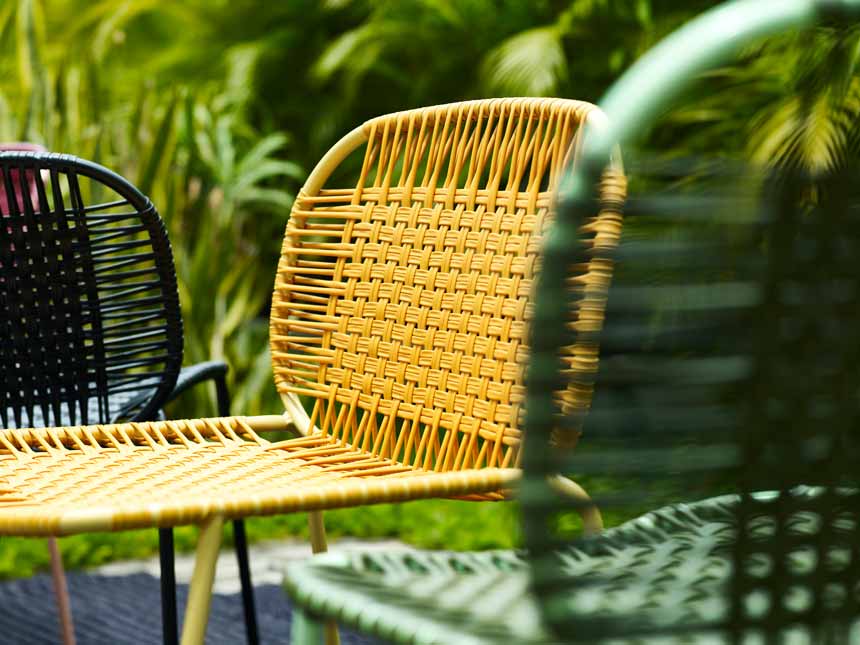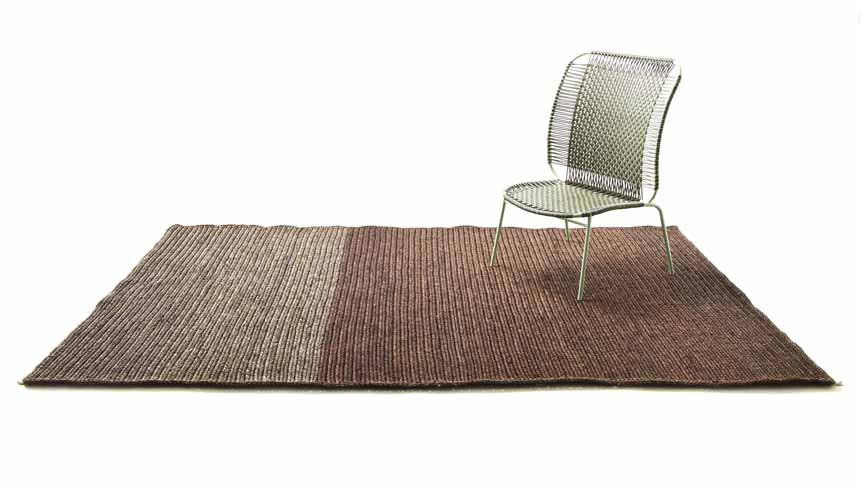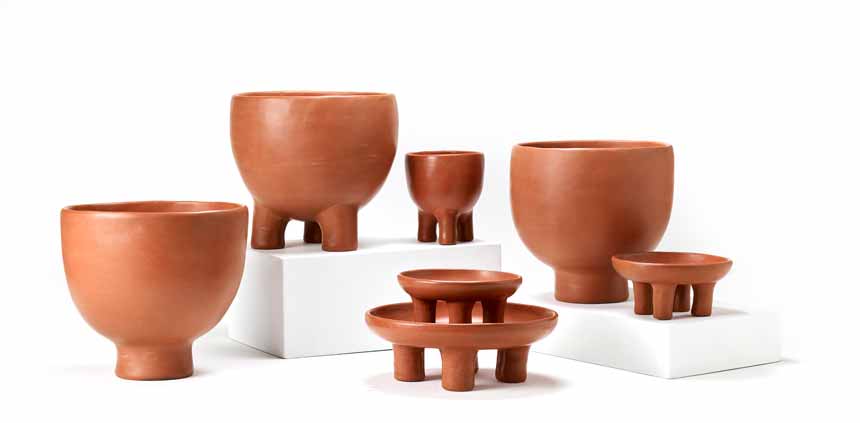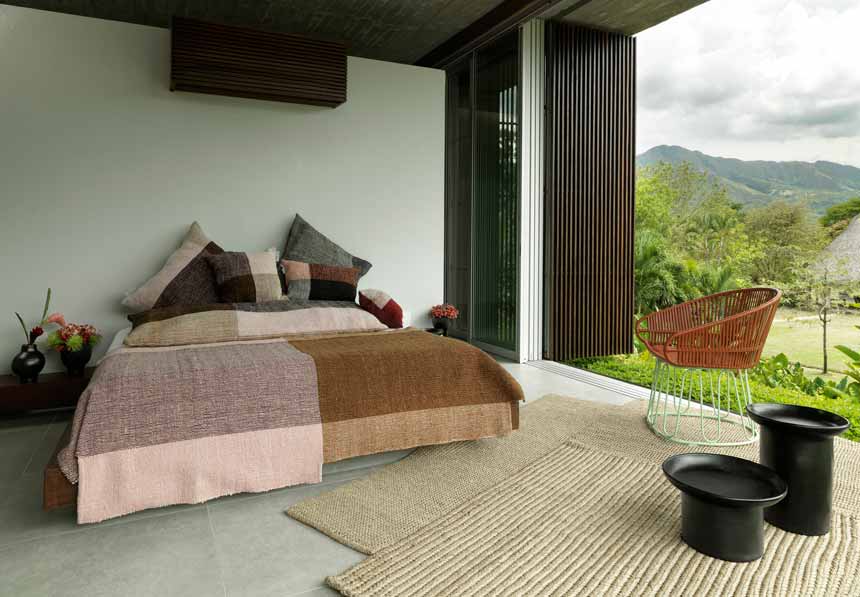 The color of the textiles first caught my attention. The color combinations were striking in many ways, imposed with color blocking that added a playful character and contrasts for definition. Next, I stumbled upon the Par area rugs made of a very unusual raw material, fique fibres that created a unique, one of kind textured tapestry that was unexpectedly soft to touch. I was stunned…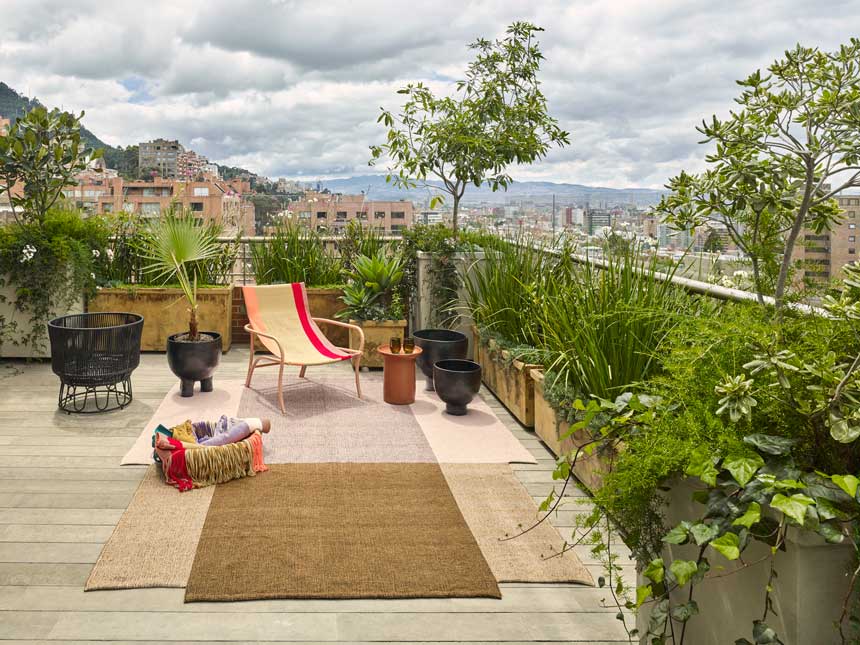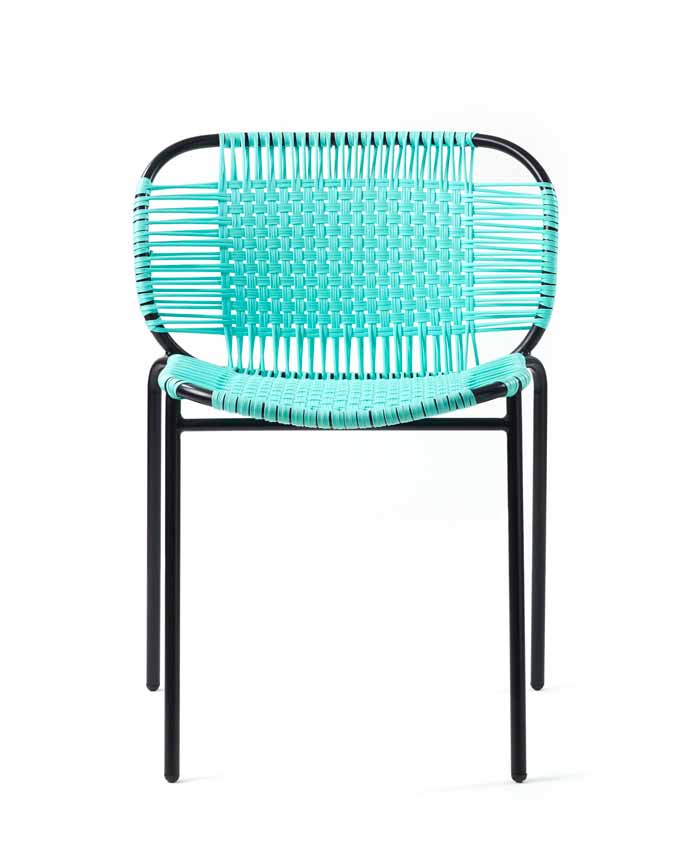 Before I knew it, I was hooked. I crossed over to the section with the chairs. I loved the one that goes by the name maraca, inspired by the traditional hammock that is widely found all around Colombia as I came to find out. All the while, the weaving of the Cielo chair struck a chord of familiarity, as I recollected from my childhood seating on similar chairs with that plastic tubing weaved around a steel frame that were once found in Greece. (Honestly, I don't know how those chairs in Greece came about, just like I don't know how they vanished one day)!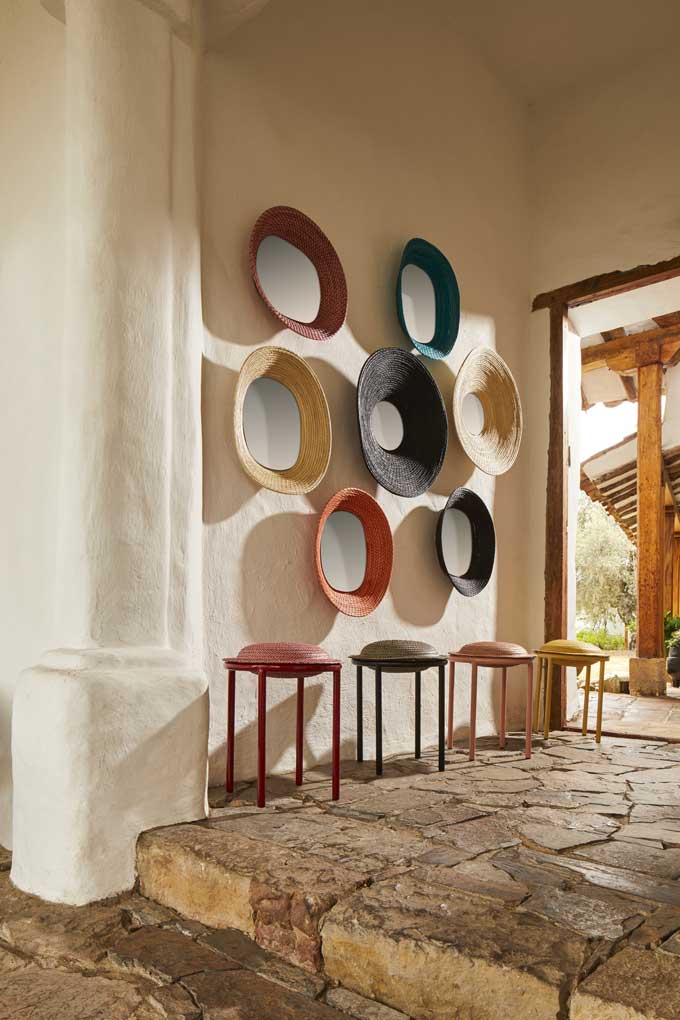 Of course, the wall gallery of mirrors certainly caught everyone's gaze, including mine, for the weave pattern framing each mirror added so much depth. Their impact was powerful, but in a gentle and subtle way. (And here's my guide on how to choose the perfect mirror).
Each product had its own merit, yet when combined with other design products of the same family, a playful synthesis came to life that left me no doubt that these can transform a space into a vibrant modern setting animating Colombian artistry. It was a colorful, non-superfluous collection by designers Sebastian Herkner, who also happens to be named as designer of the year for Maison&Objet 2019 (January edition) and Pauline Deltour.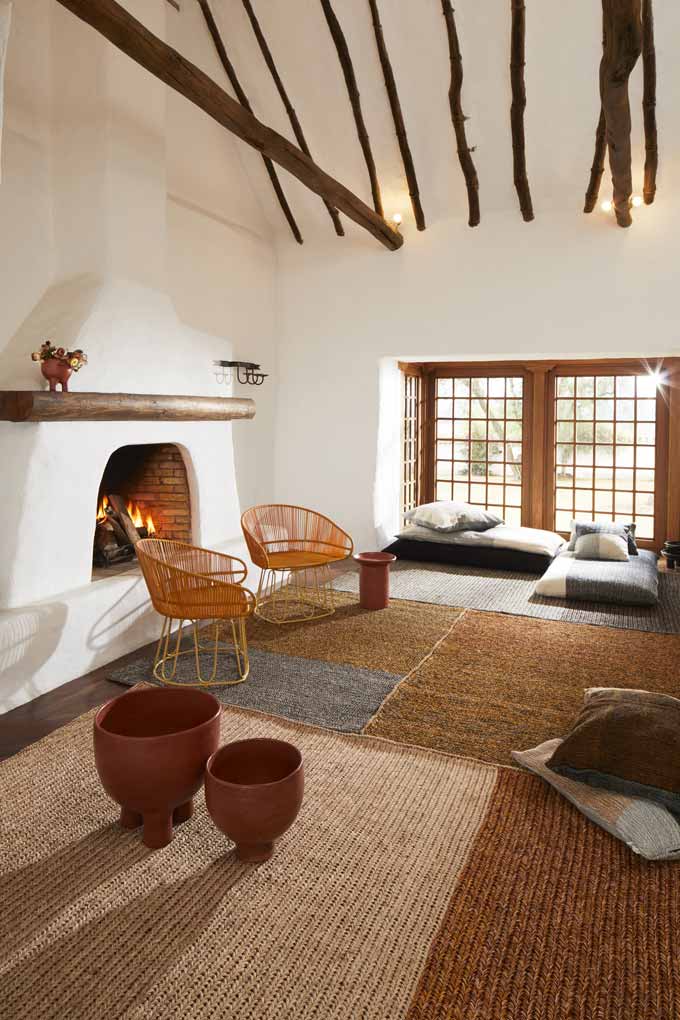 The collection is proof that sustainability and great design are an attainable goal; that traditional craftsmanship has still so much more to give when creativity and diversity flourish. Moreover, huge credit should be given to ames directed by founder Ana María Calderón Kayser, as one of these pioneering brands to watch for their ethos and respect for both consumers and artisans. Her aim is to establish fair conditions to workers, while promoting her native homeland's craftsmanship.
Now, the true quintessence of any good design lies in its flow and the context. Flow dictates and defines functionality and aesthetic appeal. But ultimately, it is context that gives meaning to the add on value of every design, allowing for interpretations. And at the end of the day I think that these design products from ames won me over, not because of their undeniable flow, but for their context with respect to their heritage.
Yours,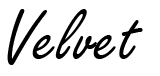 P.S. All images are courtesy of ames VIBRANT LIVING. This is not a sponsored post.