Happy June everyone! Summer is finally here and soon enough we'll be heading for the beach. Before that though, it would be nice to try this resistance band workout. The great thing about this type of routine is that a resistance band, that comes in various resistance levels, is something that can be carried around anywhere, making it possible to use even when you are on vacation!
Now, this particular routine targets the muscles of the upper body. Thus, you can carry it out as a sole routine or carry on by doing the other two up-coming parts for a full body workout. It all depends on how you schedule your time.
Without further ado click below to follow Ifiyenia along:
Hope you enjoy yourselves,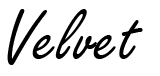 Disclaimer: Any injury sustained from proper or improper use of this workout routine is solely the responsibility of the exerciser. We disclaim any liability from injury sustained from the use of this workout and suggest that you consult your professional healthcare provider before attempting any exercise or exercise program.