When it comes to a teenager I have one simple solution for you. Wall-paper! That's right! Wallpaper in teenager's bedroom is a good solution for making that teenager of yours feel "in control." It is also a great way to embark on a joint decorating project-adventure where he/she will get to call the shots and you of course will have pay the bill. 😉 So I've lined up the best teenager bedroom wallpaper ideas that will get you started.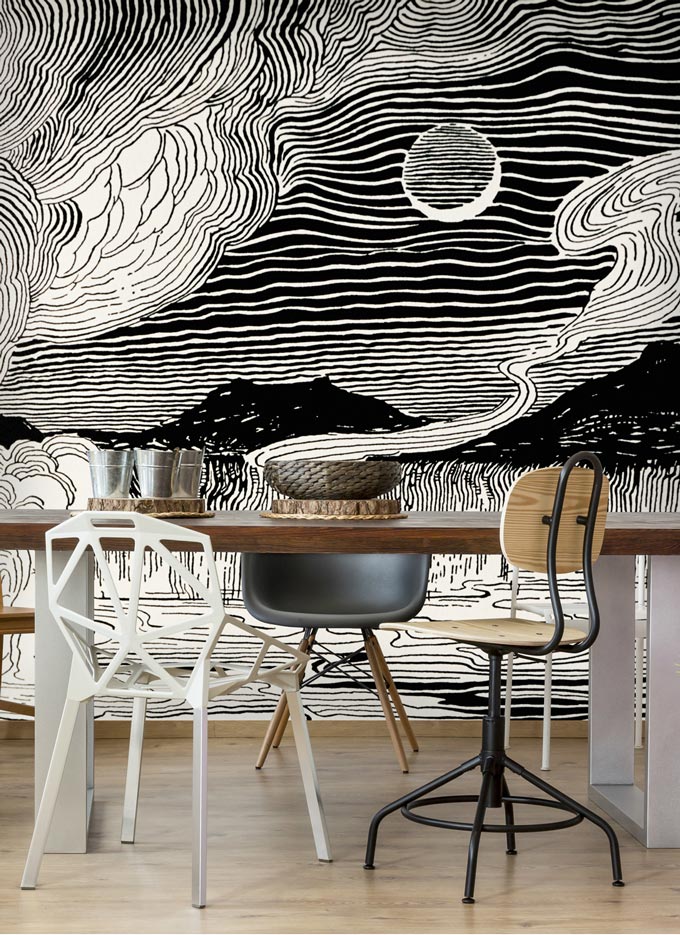 Jokes aside, teenagers more often than not feel the need to have a space where they can feel like themselves and hang out with friends. Hence, their bedroom becomes their refuge sort of speak. Thus, as they enter puberty, it makes sense to give their bedroom a make-over to give it a less child-like look.
I actually wrote on super cool teen bedroom ideas for a makeover, a little while back. In that post I mentioned a gallery wall, some cool lighting fixtures, inspiring decor options and an accent wall. To this extent, today I want to share with some of the best wallpaper murals that will have your teenager eating out of your hand.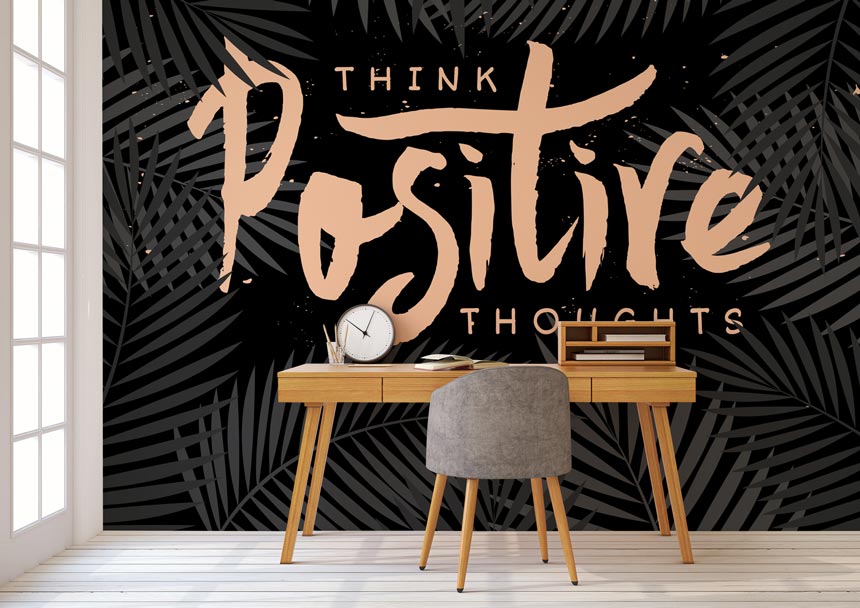 As a designer, I soon discovered that teenagers who were not sure what they liked most, had a fairly good idea of what they did not. Next, based on that initial reaction to what they ruled out, I give them a curated selection to choose from. I try not to rush them. Once they narrow down this list to three or four, then it is a lot easier to discuss further their options. The point I'm trying to make is that I always make sure to include them in the design process. I believe you should do the same.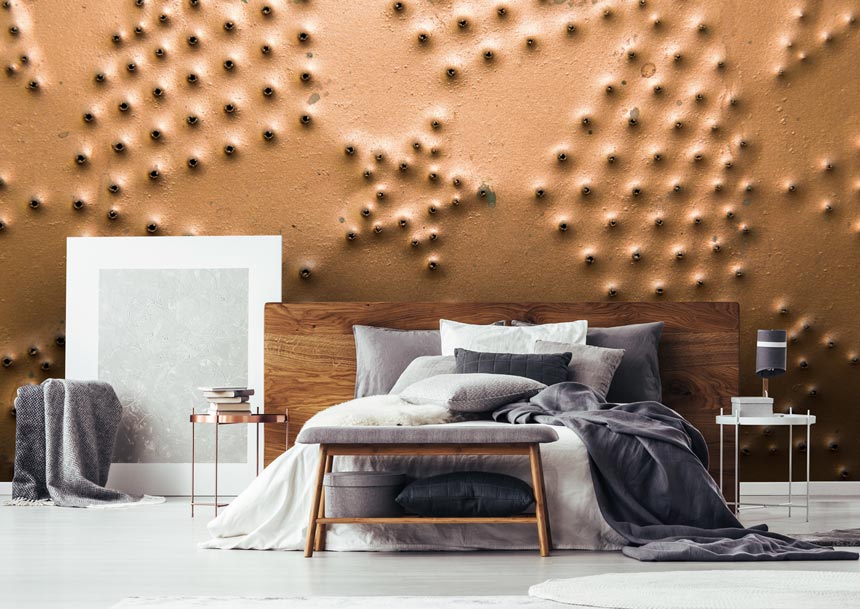 Allow them to have a voice and ask them to imagine what their ideal room is like. Then discuss with them some of these ideas. Believe it or not some could be tangible possibilities that you could tackle. Among these possibilities is wallpaper, because it creates a very cohesive outcome in an instant. That's especially true if it is a wall mural with a theme.
Made-to-measure wallpaper murals are perfect, for not one size fits all. They aren't overly expensive either. Moreover, I assure you that there plenty of really good looking murals other than the graffiti inspired ones. From then onward, everything will fall into place a lot easier.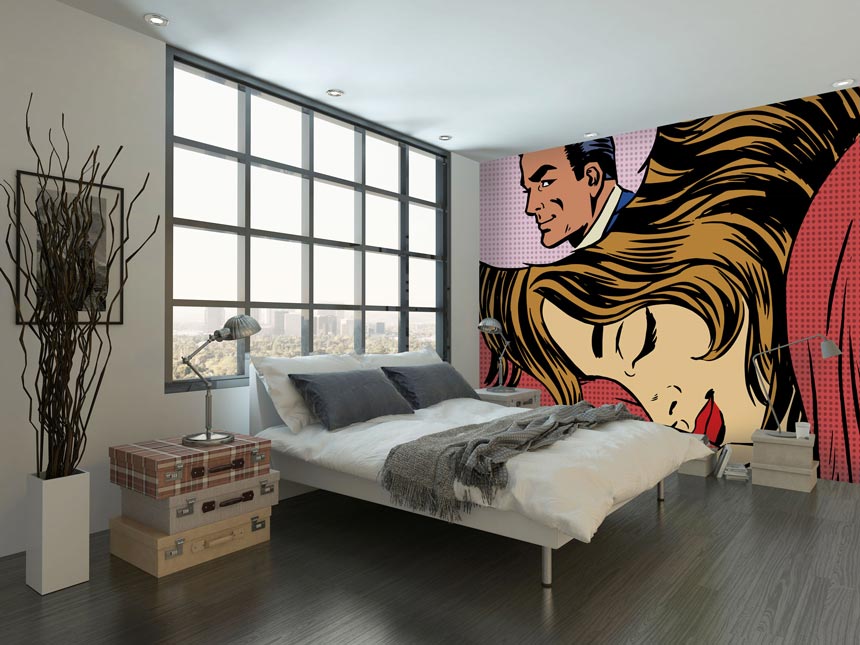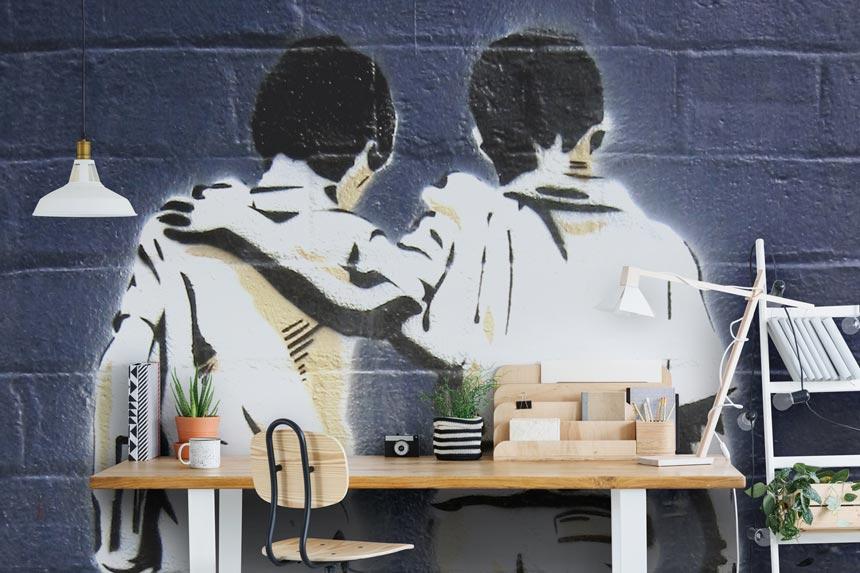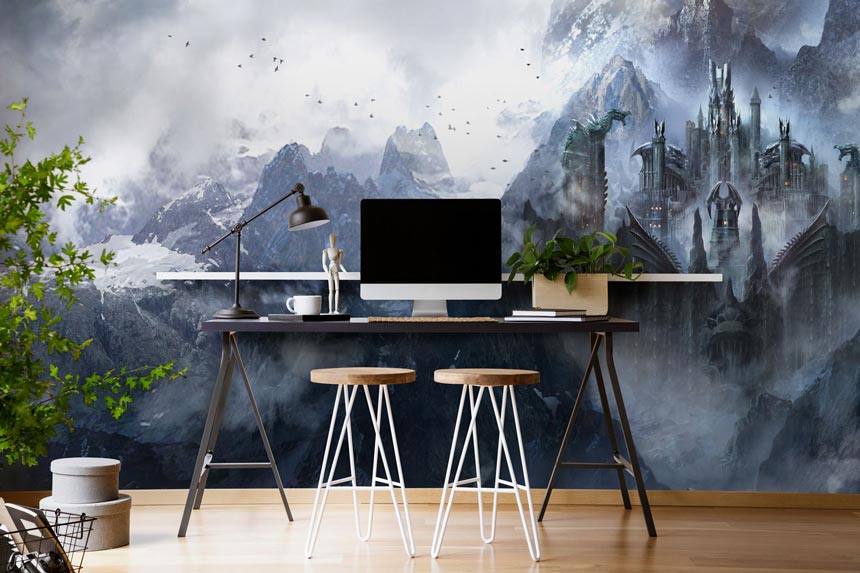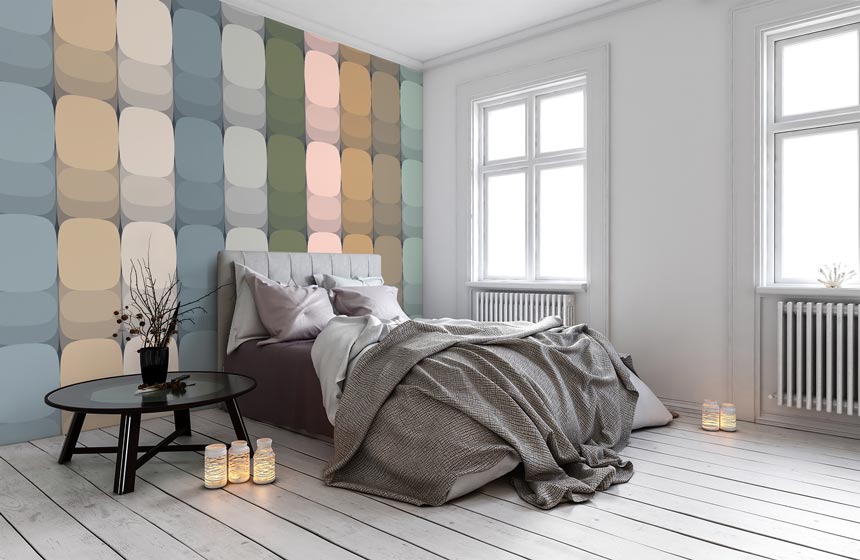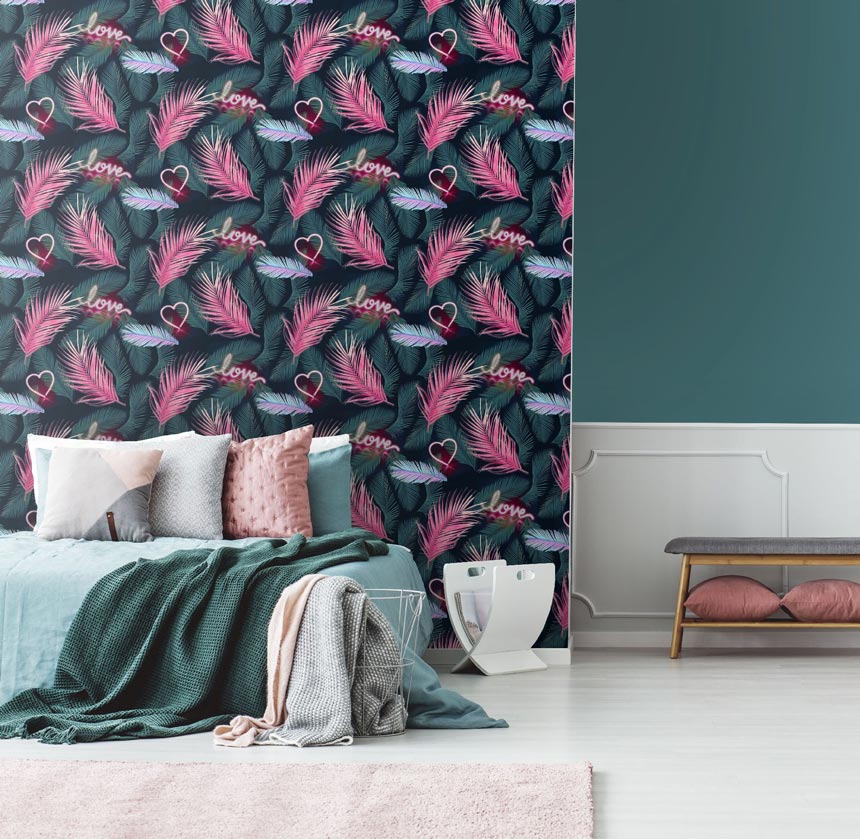 In the meantime you and your teenager-soon to be adult, will have something in common to discuss – the bedroom makeover. Choosing a wallpaper could be that starting point you need to feel re-connected with your teenager. After all, teenage puberty comes with a number of challenges. However, keeping a strong communication bond will help you through this. I believe that is quite essential for any family. Concurrently you might actually enjoy the process.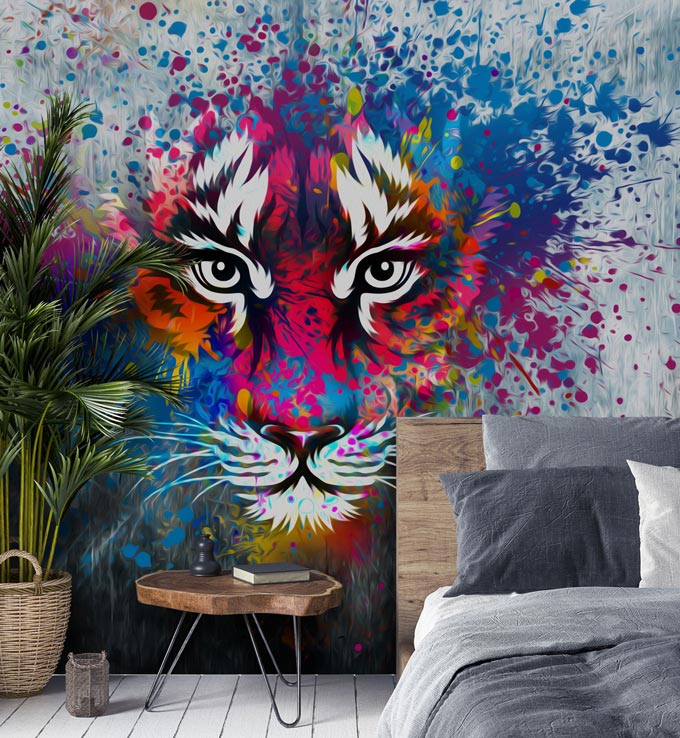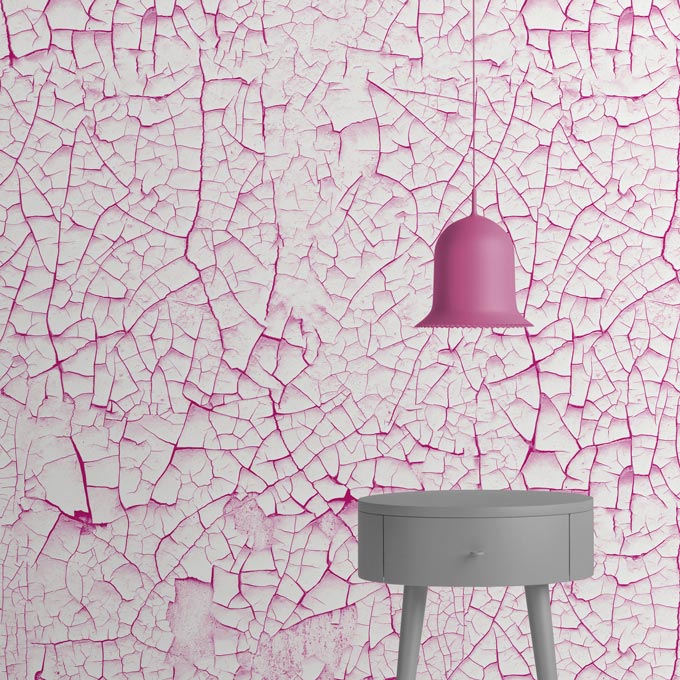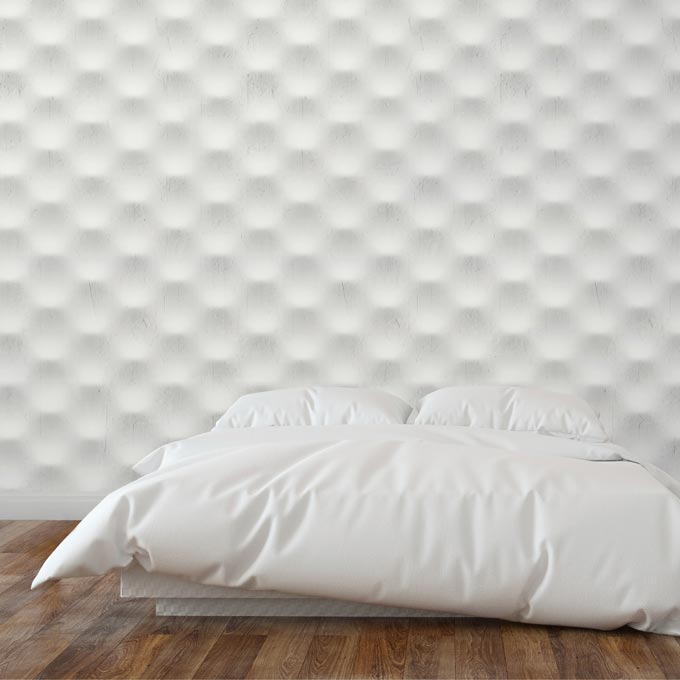 One thing I love about each and every one of these wallpaper options is that they are anything but boring. They are all playful, even the ones that are less loud and ready to inject personality into your teenager's bedroom.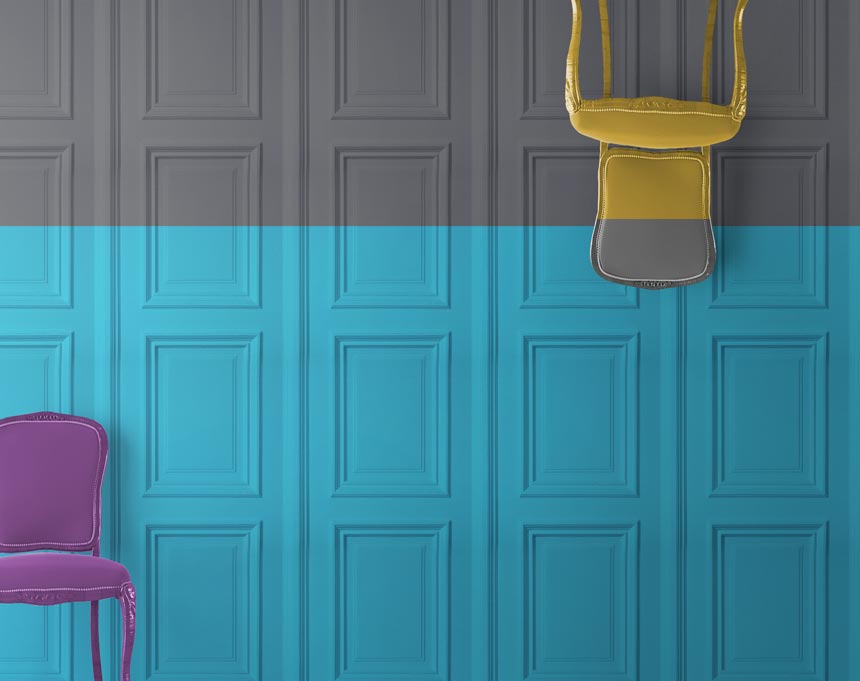 Unquestionably, they add on a strong visual element of interest that could also reflect your teenager's interests and/or mood. Whilst the best part is that they are super cool. Thus, they are not going to feel embarrassed of their accent wall once they grow out of this phase. Which is good news for both of you, right?!
Lastly, I found this article with more wallpaper ideas. If you want even more inspiration then do consider to check it.
Till later, xo