Easter is literally just around the corner and I thought I should share with you my Easter table setting that I did the other day outside, in my garden. My mindset during these confusing times was 'when less is more.' With that in mind, I set out to make a minimal Easter table setting. I had only a few eggs my kids painted and a small bouquet of flowers that I picked up while I was out with my kids during our walk. This is how it turned out…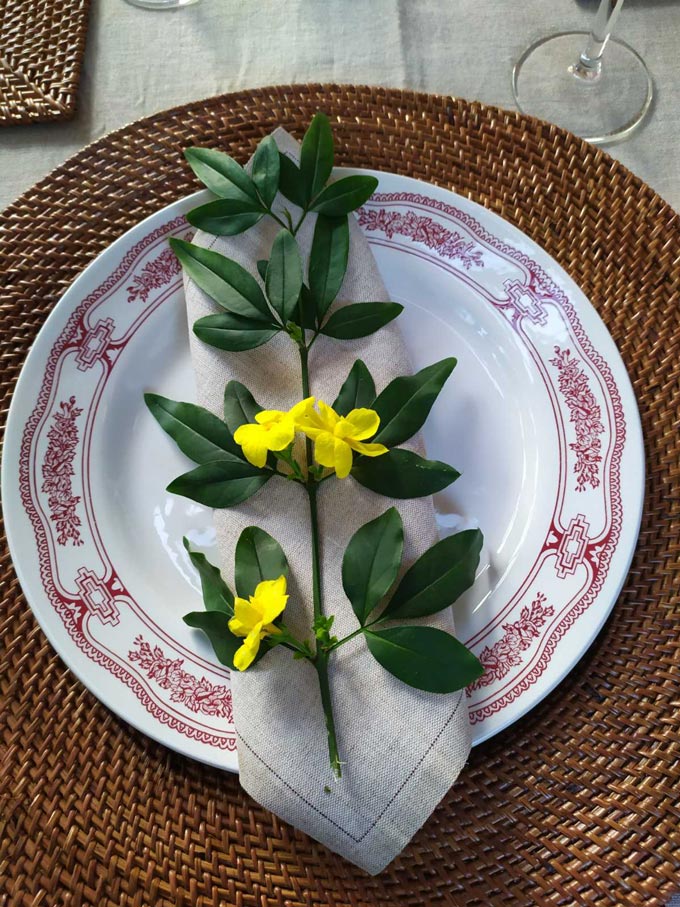 As a matter of fact, I picked up those yellow daisies from a nearby plot. Instantly, I thought that these would definitely do for my table setting. I wanted to keep everything real simple, but joyful. There is no reason to over do it anyway, especially now during lockdown. Nothing fancy feels right.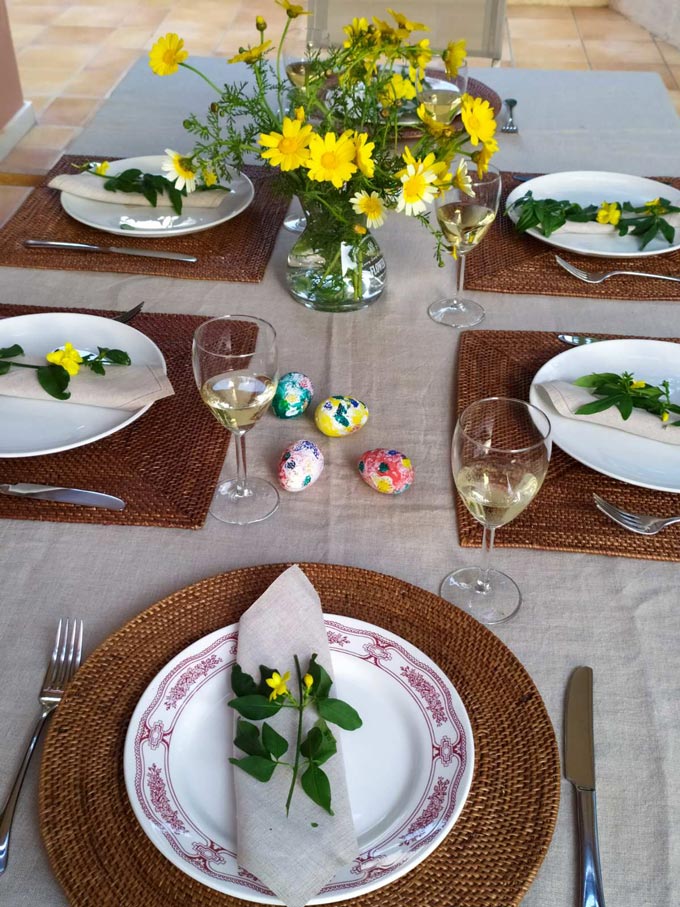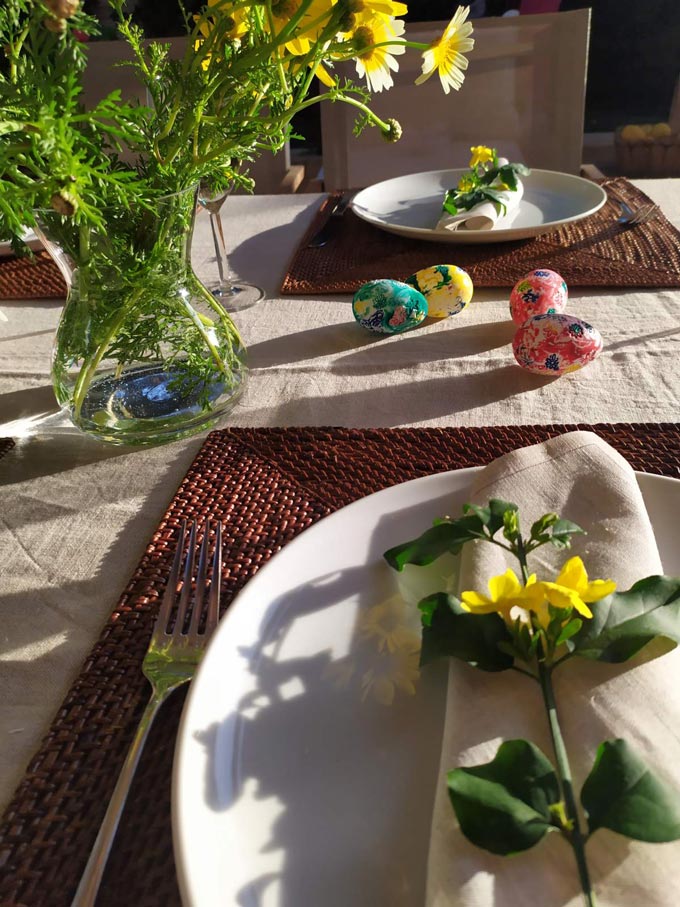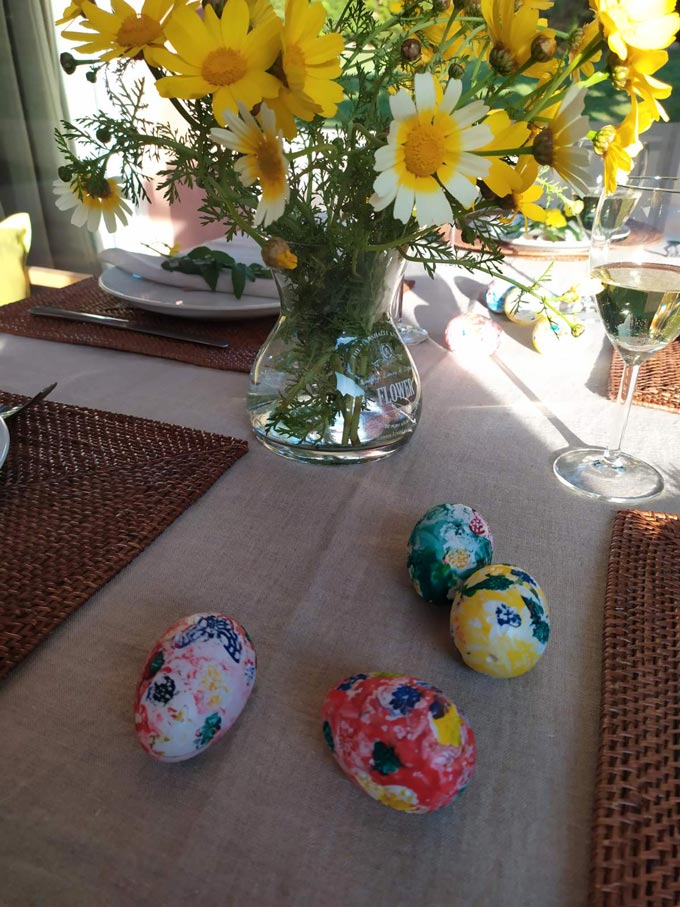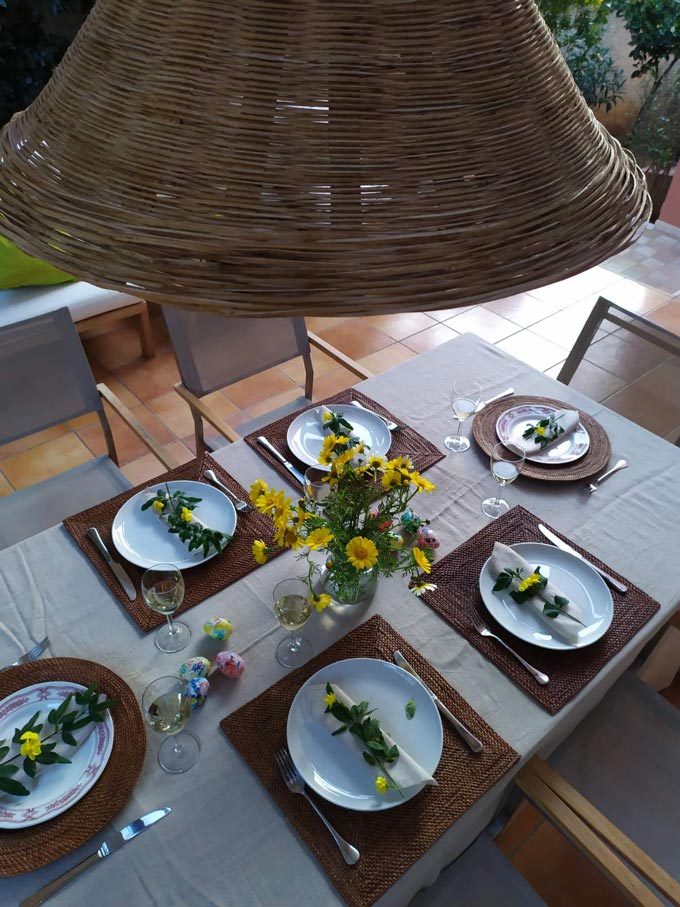 After all, Easter for me is all about nature. Thus, simplicity works best while nature does all the hard work, sort of speaking. So the plates I have used belonged to my mother, which she now has passed down to me. The bamboo plate platters are from Pottery Barn. I had purchased them some ten years ago while visiting San Francisco with my husband. For those of you who know me well, already know my passion to buy something while traveling for the house; a home decor type of souvenir to remind me of a time well spent during a travel. That means a great deal to me. Besides, it also adds a sense of worldliness in my home styling.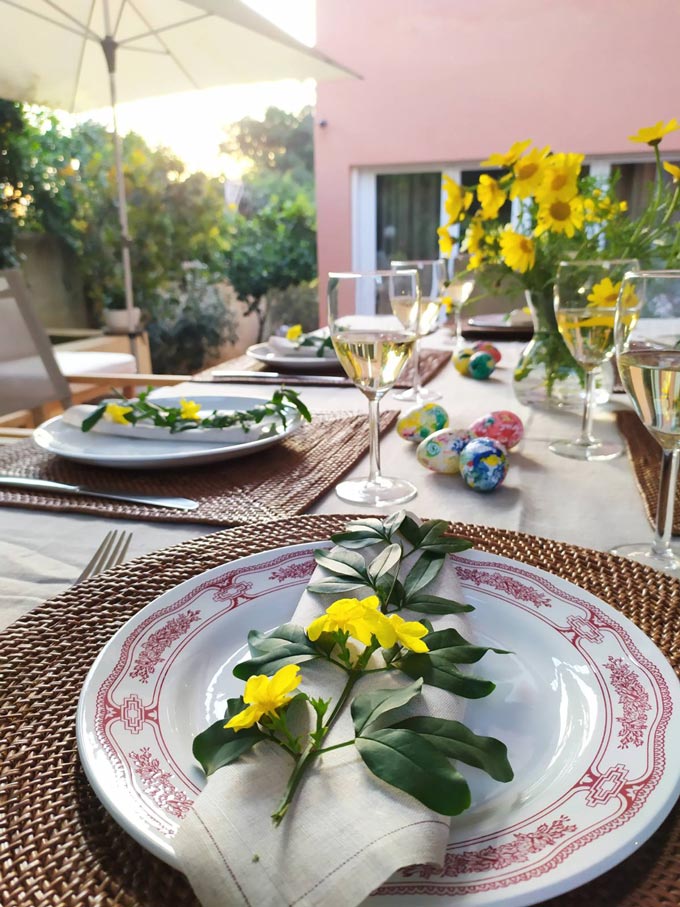 Obviously, a good bottle of wine, a pretty bouquet and some plates to match the mood of the table setting will always do the trick for any festive occasion. This Easter table setting is no exception. It is simple, yet very natural too.
Since this Easter is like no other for most, due to Covid 19 and the lockdown measures, slow living has taken on a whole new meaning. So do make sure this year to appreciate a lot more of your family and your loved ones around you, cause that's the most precious gift of all after your health!
Till next time… take care and stay safe!