A kitchen can be so much more than just a room where you prepare and cook food by definition. It is a place that hosts all family members with a story to tell; a place to ignite everyone's imagination. It is the room where everyone can be inventive and messy while creating family holiday luncheons, party dinners, school snacks, party cakes, marble cakes, cheesecakes, detox smoothies, chilled lemon teas and so much more… You get the idea! So what makes a dreamy kitchen? Let's have a look with these kitchen improvement ideas.
Obviously, kitchens come in many styles (traditional, classic, contemporary, rustic just to name a few). Along with them come various attractive features (hood, countertop, backsplash, cabinetry, wine racks, molding, lighting, flooring). The design map begins the moment you decide if you prefer a classic or a contemporary look.
Needless to say that you should preserve the overall architectural integrity of your home. Design continuity and good flow has always the strongest impact. An old world style kitchen with all its ornamentation does not quite fit in with a contemporary minimal concept. But, if you blend elements of a traditional style with contemporary, you can have a great transitional style. Similarly, if you go for a mix and match approach that results in an eclectic style.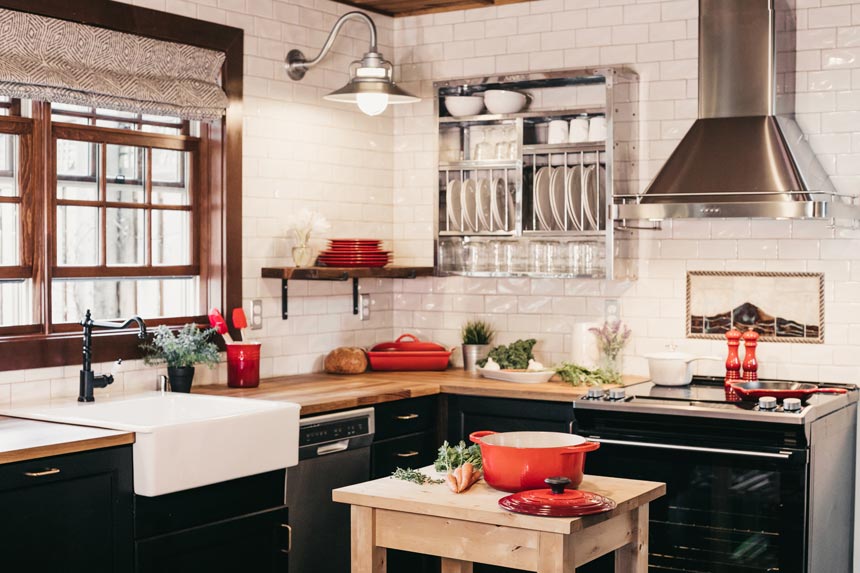 Surely, a new kitchen costs a considerable amount of money and hence, it is expected to last a long time. Building a new kitchen or remodeling an old one is a major undertaking. But there is a lot more involved than just selecting beautiful cabinets or changing a counter-top. It is all about careful planning of every element, including installations, such as plumbing and wiring. I will explain myself next with all the basic elements that make up a dreamy kitchen. Hence, you'll pick up some great kitchen improvement ideas. (In any case you might also want to check out a beautiful gallery of inspirational kitchens).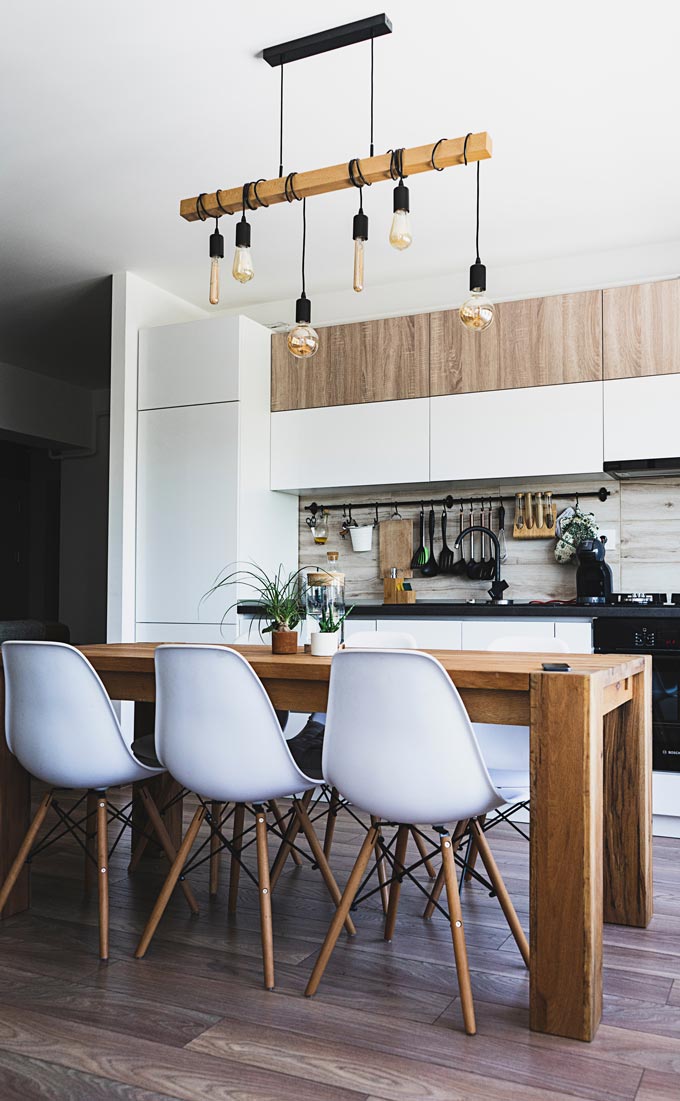 Kitchen Layout
The layout is probably the most important thing about any kitchen. A great layout means a functional, user friendly kitchen. Thus, it follows to try improving the layout. So in an effort to do that, it's best to consider you kitchen layout in zones (cooking, baking, preparation, cleaning and eating zones).
Thinking of a layout in zones helps you achieve more efficient workstations. The cooking and baking zone can coexist especially when there is space shortage. The cleaning zone should include a large sink and a dishwasher (preferably adjacent to the sink). The cleaning zone can also be combined with the preparation zone. The eating zone however, should ideally be further away from the cooking and cleaning zones. Think of a triangle with your key zones at each triangle corner.
If you have an open floor plan then, direct viewing of the cleaning and cooking zones should be limited or better yet, eliminated altogether! It is unsightly to see a pile of unwashed dishes! Islands and bar bridges are a great solution to this problem. Besides, they can also accommodate for various zone activities and serve as fabulous breakfast nooks too. Moreover, the positioning of your appliances will dictate how cook-friendly your kitchen will be.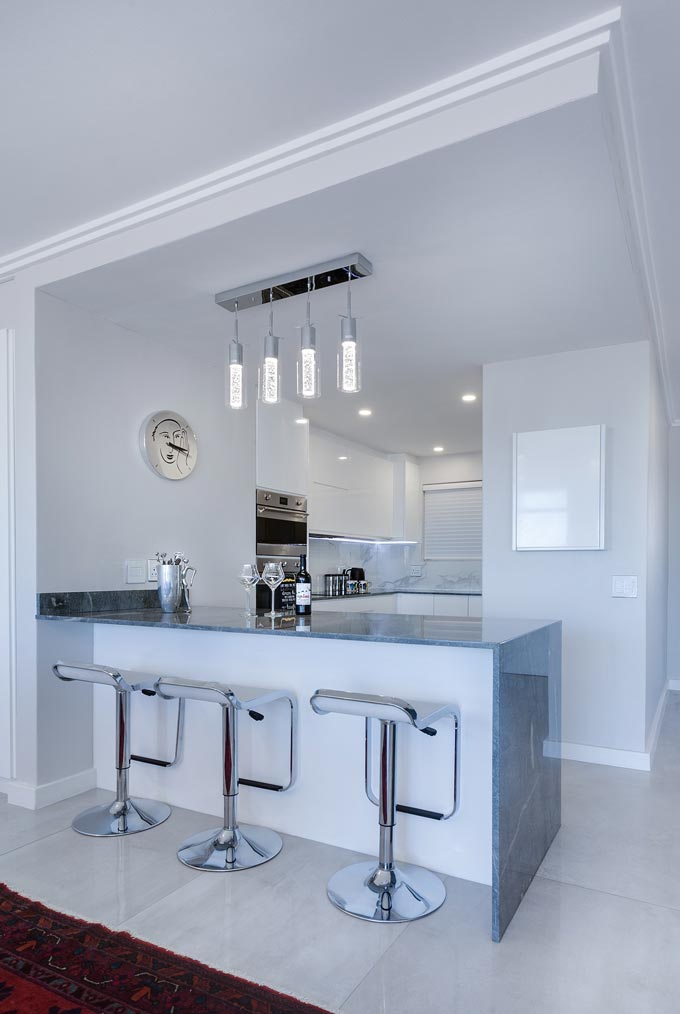 Storage
A well laid out kitchen layout must most definitely provide plenty of storage space for all your pots, pans etc. However, be realistic about your needs. Don't go out and buy yet another high-priced appliance that you'll probably won't ever use. Tip: if you like a counter free of unnecessary gadgets and appliances, then make a provision for an appliance garage! In other words, allocate a closed space to store your appliances preferably with some plugs inside for charging purposes.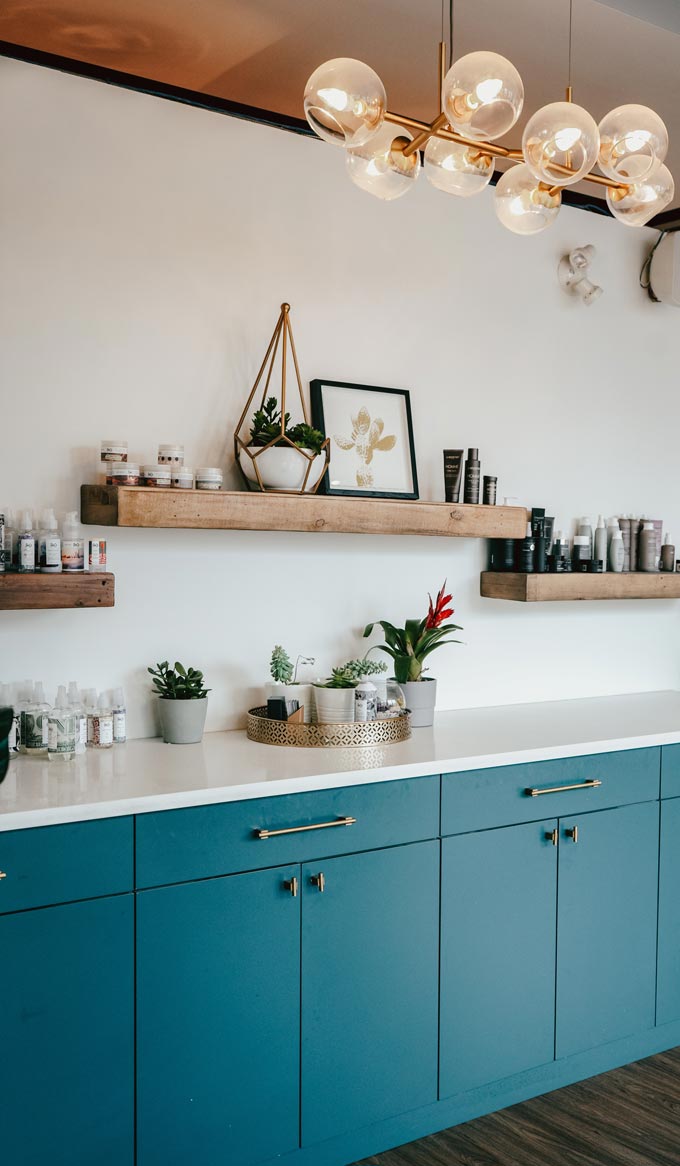 Color
This is the one element that significantly changes the overall design concept in a single blow. If you are remodeling your old kitchen, then changing its color scheme may be just enough to breathe new life into it. It is one of the best and most effective kitchen improvement ideas you can pursue.
Color emphasizes the textures and finishes. It sets the mood and creates illusions of bigger or smaller, cozier spaces. Bright colors can create accents or focal points, if used as splashes. However, too much of a bright color in kitchen can prove tiresome in the long-run. Personally, I like contrasts for a strong impact; lighter shades against darker backgrounds or the other way round. They add drama. Another approach though, is to maintain a monochromatic scheme as to emphasize the finishing details (a lot like in an industrial kitchen).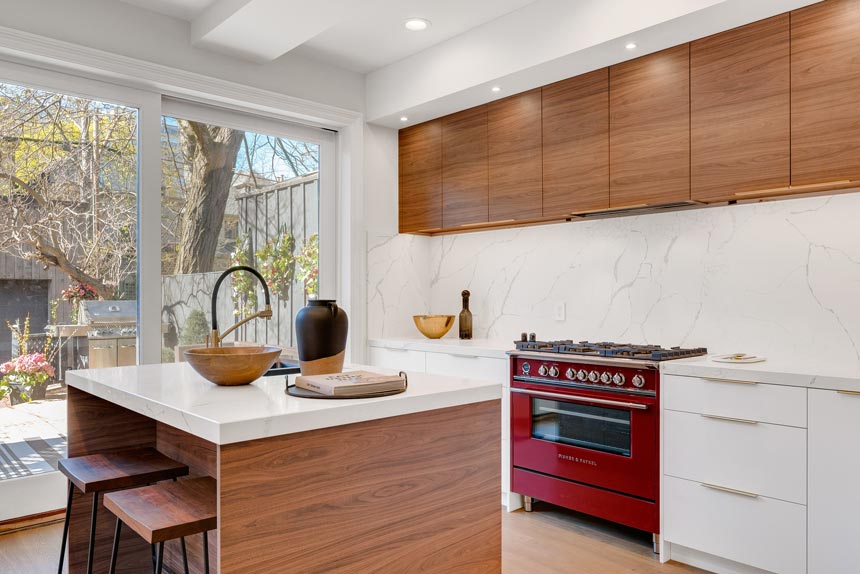 Kitchen Improvement Ideas: Lighting
Now, one of the first things I notice in any kitchen is the lighting. A well lit kitchen is like eye candy. Bad lighting on the other hand, means that the design process was not completed successfully. Creepy shadows most definitely undermine any kitchen new or old. The color of the cabinets looks more stale and any chances of highlighting any stand-out features vanishes into thin air. The bottom line is that you should invest in a solid lighting plan! Think of accent pendant lights over the eating zone, recessed spotlights over the cooking and preparation zones and LED lines underneath the top cabinetry. There are so many different options, so trust your architect to point you to the right direction.
Features: Countertop, Backsplash, Hood
Aesthetics, durability, low maintenance and installation cost are some of the most important factors that help you decide upon the desired countertop and backsplash. Every material has advantages and disadvantages. Marble, ceramic tiles, concrete, stainless steel, glass, corian and laminate are some of the most common materials to choose from.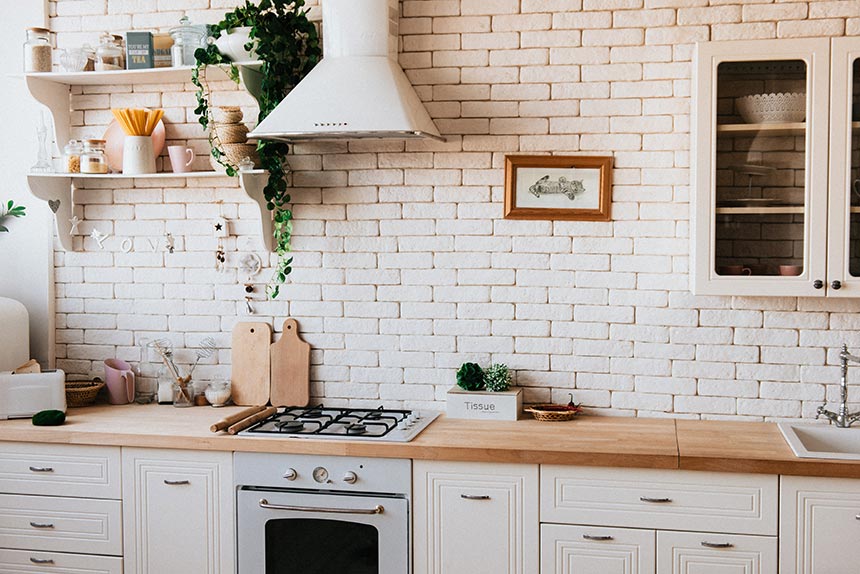 My advice is to be thorough in your search for the right materials. Ask questions like these: are they stain-proof? Can you cut or roll dough on them? Can you place a hot pot on them? If damaged, how do you repair them and at what cost? What's their maintenance level?
Marble that is considered super trendy now, is not very resistant to acidic stains (i.e. coffee, vinegar or lemon spills). Quartz is a durable material but expansive and you should not place a hot pot on it. Laminate is probably the most affordable material yet, you should not cut on it, roll dough or place a hot pot on it. Glass is hygenic, stain-proof but you must not cut on it or drop something heavy on it for it is hard to repair. Similarly, a vintage antique mirror backsplash may not require any toughening procedure as long as your range/cooktop is installed with a minimum 20mm clearance.
Similarly, hoods range in terms of size, material, capacity, noise level and cost. But one of the most common issues is the noise level. That of course has a lot to do with two factors: the pipe diameter and the total distance the pipe has to travel to the output. The longer the distance, the higher the noise level. Also, the smaller the diameter the less efficient in terms of both performance and noise level. A minimum of Φ120mm diameter is recommended with a maximum distance of 2.00m.
Hence, it is apparent that there are a lot of details concerning these aforementioned features. The aim is to coordinate these complimentary features along with sinks, faucets, moldings, ceiling and flooring for the best outcome.
As such, these kitchen improvement ideas are meant as an inspiration of the various possibilities. These kitchen decorating ideas are also a good starting point. But at the end of the day, a good partnership with a kitchen designer/architect you trust is invaluable.