Years back, while traveling to Santorini I happened to read a great article in a travel magazine but sadly I can't recall its title or author. It was about the travel adventures of a journalist in some remote Greek island. I do remember distinctly though, how "surreal" it echoed in my ears. I couldn't for the life of me believe that his story was all true. It sounded too impossible. Until 2003, when I and an ex boyfriend, ended up going to one of the most remote islands in the Cyclades – Amorgos.
Amorgos was never on my travel wishlist and yet, for some inexplicable reason I ended up agreeing to it because apparently I couldn't be bothered enough to look for alternatives. It turned out to be my biggest travel flop for all the right reasons…yet, it was also one of the best Greek island experiences I ever had! I know that sounds like an oxymoron, but if you read on I promise to make sense out of it.
Amorgos is one of the remotest island of the Cyclades. It is the island known to most from a 1988 English-language cult film made by French director Luc Besson, The Big Blue, as I found out later. And it is said that the shipwreck found near the beach of Kalotaritissa, was an inspiration source for Besson who included it later in his film.
My Stay
Back in 2003, the ferries visited the island once a week at best, during summer's peak time. The trip with the ferry was long. Really long. We arrived exhausted at Katapola at 3.00 a.m. and so we weren't really happy with the fact that we had to drive to Aegiali, a little seaside village on the northern coast of the island to get to our hotel.
The actual drive was anything but pleasant. It was really foggy that night (perhaps a sign from God) and the snake like road layout made me nauseous. But, the worst was yet to come…The actual hotel had little – actually let me rephrase that – nothing to do with the photos on its website, except the fact that it was indeed located in front of a beach. Although it was pitch black dark, it became instantly obvious to me that the bungalow room just like the rest of the hotel was really old and in terrible need for refurbishment to say the least.
The inside of the room was an even bigger disappointment with spider webs everywhere, an old runny faucet in the bathroom, a leaking toilet and a mix of sand and dust everywhere, apparently due to the sand storms that made their way into the room through the various gaps and voids found around the windows and front door. The best feature in the room was a small square antique stained mirror in the bathroom! (Another sign from God?!) Seriously, I'm not exaggerating – everything about the room was in a state beyond repair.
Needless to say, that I was pissed and didn't bother going to sleep. Instead, I waited until the reception opened early in the morning to get our deposit back and storm out of there like the wind. Just for the record, the lady behind the reception desk informed me that the hotel was to be demolished and rebuilt right after the end of the summer vacation season. This A class category (no stars back then) was indeed in shambles and I felt like we were scammed.
But, the real problem once we left was that we had nowhere to go (the ultimate sign)! As a result we ended up driving and asking around (for a long while) in search for a room – believe me nothing fancy, just a basic, clean room. (There was no access to Internet back then – no smartphones or Internet cafes). Soon enough, it became apparent that finding a room to stay was a lot harder than we anticipated. Rooms were scarce, and vacant rooms even more scarce.
The only hotel in Tholaria (one of the most beautiful, traditional villages I've ever seen) had a vacant room for two days only. The rest of the days, we found accommodation elsewhere. And to make a long story short, during this eight or nine day stay on the island, we moved from room to room five times. The last room we stayed at, was a family's home kitchen! Really!
It all felt generously rich and that made me feel alive.
Aside, the accommodation troubles and the rocky – dying relationship I felt trapped into, I still managed to "isolate" myself, enough to focus on the real beauty of this island that unfolded slowly before my eyes. The bird's eye views were breathtaking.
Amorgos' Vibe
The main town, Chora, also known as Minoa, had a magnetizing appeal with a very relaxed, casual vibe – lots of whitewashed houses and colorful accents. The people were awfully friendly with lots of tales to tell awaiting for any passers by that were keen to listen.
The panayiri, a local festival, for the celebrations of the 15th of August (a huge holiday in Greece) was simply enticing. Locals cooked alfresco in the main square local delicacies and traditional sweets to treat everyone (served with 'psimemi raki' a strong liquor) and danced to folk music. It all felt generously rich and that made me feel alive. It was genuine. It was 100% authentic.
Chora, had a magnetizing appeal with a very relaxed, casual vibe…
Odd Things About Amorgos
At Amorgos, you could count all the cafes on the island with one hand. At Tholaria, there was one little shop that served as the grocery-supermarket-bakery-cafe for the villagers. It had two little round crouched tables outside, in order to make way for the passing goats and served scrambled eggs for breakfast.
And did I mention that the island had no supermarkets – perhaps a small cash-and-carry shop near Katapola?! Likewise, there were no ATM's and just one bank branch that served the residents of the whole island. It felt as if I had gone back in time. A lot of things that I used to take for granted were not for the residents of this island, like electricity that became an amenity in the 80's and that explained a lot! And last but not least I think I should mention the fact that there were plenty of donkeys around that had to work in mills and transport goods from one village to another for a living!
The best beach was Agios Pavlos and the one landmark that was well worth visiting was the Monastery of Panagia Hozoviotissa – home to two monks at the time. They had a wish book for whoever wanted to write his/her wish… I hope they still have it. And the view to the Aegean Sea from the Monastery with those unforgettable deep blue sea waters was one of a kind.
Sometimes it takes a defeat to win.
In Retrospect
Having said all that, I'm sure that a lot of things have changed over the last 15 years. I sincerely hope though that the authenticity that came with this island remained intact. Although, traveling somewhere unknown with the wrong partner is a major travel flop, this island had all that was needed to etch itself in my memory. I learned a good lesson – to keep an open mind.
Sometimes it takes a defeat to win. Travel experiences are precious. Even the bad ones. Therefore, if I was to give you a piece of advice then it would boil down to this: keep traveling! Try out different destinations. Kefalonia, Monemvasia and Lefkada are three favorite Greek destinations I highly recommend, in case you want to check them out.
Sincerely yours,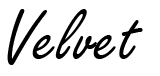 In case you want to learn even more: Amorgos.